A home goes on the market in Granada Hills or another part of the San Fernando Valley, so you tell your real estate agent to submit an offer—and you're immediately competing with several buyers.
You try again in West Hills or you find a home in Burbank, but you face the same situation. Multiple offers stream in and you can feel discouraged.
"If you're wanting to buy a home anywhere in the Valley," says Jay Tremaine, realtor, Compass, "be prepared to compete."
Value in the San Fernando Valley
The Valley, home to 1.8 million residents, is desirable for many reasons, like being close to the coast and a relatively short drive to the mountains. The mid-century modern homes that were built after World War Two are also popular and appealing. Tremaine says that style of home is like living art with a connection to nature.
Floor to ceiling windows that open up views to the outdoors are part of that art form, he notes, as are the distinct lines and roof shapes. Spacious layouts make daily life and entertaining easy.
The Valley is an entrepreneurial and professional mix of residents. Half of all L.A. County contractors, a third of all business professionals, and many healthcare professionals have Valley addresses, according to the LA Economic Development Council.
Tremaine doesn't see the real estate market in the Valley changing in the short term and he advises buyers not to fall for a specific temptation.
"Buyers understandably get tired of competing against multiple offers. So they come across a home that's been on the market for 60 days or longer and isn't get any activity and that's the one they're tempted to put an offer on."
Home Buyers Must Focus
Tremaine's unique niche is working with professionals and families who want to move up to a house that fits their lifestyle. Making an offer on that one house no one wants isn't always a good idea.
"If you're a buyer and you want a good, solid home then you want to proceed with caution if you're going to bid on a home that has had few to no offers."
He knows why that strategy seems like an answer. A city like Burbank is tough to get into and he recently had a buyer who couldn't get in there so they ended up making an offer and buying in Glendale.
"Every buyer that I know of this year has paid over listing price and that includes homes needing work." He cited as an example a home that had been vacant for 20 years. It went on the market for $650,000 and ended up selling for $ 780,000.
A quarterly report by Compass in early 2021 says the West San Fernando Valley "benefitted from the urban to suburban flight of millennials with families." There was a 13% increase that brought the average home price to $1.3 million.
In May 2021, Redfin San Fernando notes that home prices were up 27.6% compared to last year, selling for a median price of $625K.
Continued low interest rates have fueled the market and high rental prices make buying a home a viable option. According to Rentcafe.com, one to two bedroom apartments in Sherman Oaks may run about $2,300 a month and a 660 square foot apartment in San Fernando can cost about $ 1,400 monthly.
Advice for Home Sellers
Tremaine says sellers shouldn't expect magic, even though the market is in their favor. Don't just stick a yard sign in the front and wait for multiple offers.
"Savvy buyers aren't expecting discounts or great deals," he says, "but they are expecting value. The homes with the most offers are clean, properly decluttered and they present well."
Buyers are "picky," Tremaine says, "and sellers need to respect that. You don't have to spend thousands on cosmetics, but the buyer does have to be able to imagine themselves living in the home."
And what about the reports that homeowners are streaming out of California?
"I've seen people sell their homes because they're leaving Los Angeles, but it doesn't mean their home is sitting. When they put their house on the market then there are four or five people waiting to snatch it up—and they'll likely pay much higher than the listing price."
Buyers shouldn't lose heart, notes Tremaine who offers advice on a "next home method" on his website.
"Someone's going to get their offer accepted and that could certainly be you."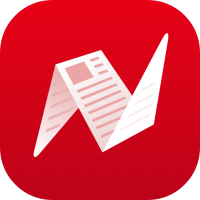 This is original content from NewsBreak's Creator Program. Join today to publish and share your own content.