The officers of The Lincoln Police Department has to deal with 10 overdoses in the last weekend, between July 23-25.
The most common thing between those is that cocaine was included in almost all of them, officers said.
According to The Lincoln Police Department, at least two individuals are currently in critical condition due to overdose.
LPD's biggest fear is that the substance isn't actually real cocaine, rather some bad quality mixture of various poisonous ingredients. The mixture could be way more devastating than the cocaine itself.
When a person consumes a controlled substance they didn't get from a doctor or pharmacy, they may never know every ingredient which could include pills, powders, marijuana, or any other controlled substance. Unfortunately, much worse and completely unknown substances could be mixed with the ones person think they will get.
Those 10 overdoses were on many different locations all across Lincoln, and people involved in it were of all sorts of ages, says LPD. Officers are trying to determine whether some of these overdoses have a connection, or if all of it is just a pure coincidence.
One of the offices said that NARCAN was used to help the overdosed people and potentially saved their lives. NARCAN is a medicine used to treat someone experiencing an overdose.
Police said that when they have to deal with an opioid crisis, law enforcement officers have three primary roles: emergency response, public safety, and law enforcement.
LPD hopes to raise public awareness of this issue.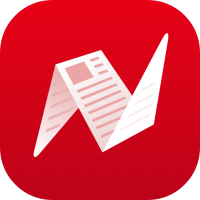 This is original content from NewsBreak's Creator Program. Join today to publish and share your own content.