The National High School Finals Rodeo finished on Sunday, July 25. After watching such a sensational event, people around the world are leaving Lincoln.
Even though the rodeo was massive, Lancaster Event Center staff said that despite a few hiccups everything went perfectly well.
Check-in and parking were among the biggest challenges, but it was quickly solved by their clever organization team.
Manager Hoyt Kraeger said that due to an extreme success of a rodeo at the Lancaster Event Center, a contract has already been finalized to host it again in 2026 and 2027.
"I heard a lot of folks talking about what restaurants they've been to, where they want to go, what's on their list, what around town they needed to see. Lincoln has a lot to offer and these people are discovering it" - Hoyt Kraeger.
Lincoln had only one competitor who qualified - Hadley Teut; she finished 16th in her barrel racing group. Her time of 18.6 seconds was only a second off from the winner of her group.
Although the final breakdown of data is yet to be created, Kraeger said that this event had a strong influence over Lincoln and its people. Similar events will happen again, and the people will be delighted.
"I absolutely think that this is an indication that both Lincoln and the Lancaster Event Center can take on events of this size and really be a complimentary piece to what downtown has to offer. This east side of Lincoln can be something that all of Lincoln can be proud of," - Kraeger.
Lancaster Event Center was renovated in 2015, and this rodeo shows all of its glory. The staff is extremely proud of it.
If you're interested in the results from the National High School Finals Rodeo, you can find them here.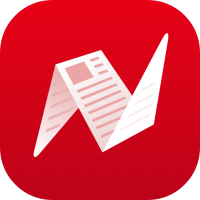 This is original content from NewsBreak's Creator Program. Join today to publish and share your own content.