The news that started to circle around earlier this week have just been rumors - but now, they have been confirmed. Texas and Oklahoma will be leaving the Big Twelve to join the SEC. Besides shaking up the Big Twelve and SEC, it changes things for schools all around the country as expansion and realignment are now on everyone's mind.
Head Coach Kirk Ferentz gave his thoughts on expansion in the Big Ten in day two of Big Ten Media Days Iowa:
"At this point, nothing would surprise me but I also would think. I did read this morning before I came over, it sounds like there is a pretty hefty penalty for leaving too so that might be a deterrent. For most people that would be something to consider or at least contemplate."
On Thursday, Big Ten Commissioner Keven Warren did not dismiss the idea of expanding the conference. Reports on Friday said Kansas has already reached out about potentially joining the Big Ten.
That could mean that each could owe up to $80 million to the Big Twelve as a penalty for leaving before the current TV rights contract expires after the 2024-25 season. That total equals the combined revenue distribution per school of the last two years.
Texas and Oklahoma are the most prominent original members of the reformed Big Twelve, which emerged in 1996 as the former Big Eight added teams from the defunct Southwest Conference.
However, the Big 12 was reduced to 10 teams during the last round of realignment a decade ago, and it has struggled to reclaim its footing among its Power Five peers.
Texas and Oklahoma have propped up the league since its reduction in size, and with their departure, it could put the Big 12 on the brink of collapse.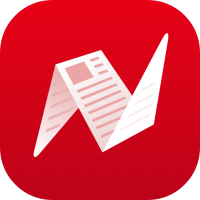 This is original content from NewsBreak's Creator Program. Join today to publish and share your own content.