California authorities have ordered the shutting down of state prisons for the first time in nearly two decades. Four of them will be shut down for sure, while three more are being discussed for possible closure.
Kathleen Allison, head of the state correctional system, said recently in a written statement:
The significant decrease in the state's incarcerated population over the past year is allowing CDCR (California Department of Corrections and Rehabilitation) to move forward with these prison closures in a thoughtful manner that does not impact public safety
Prisons to be closed
Deuel Vocational Institution in Tracy will be closed first, by September 30. It has around 2100 inmates and 1100 staff members.
The California Correctional Center (CCC) in Susanville will be closed by June 2022. It has a similar amount of inmates and staff members.
The secure Level 1 yards of the California Correctional Institution (CCI) in Tehachapi and the Correctional Training Facility (CTF) in Soledad will be closed by June 2022.
Three more institutions apparently are being considered for closure, although there has been no official confirmation.
The closures reflect California's prison expansion of the 1980s and 1990s when new prisons were built to accommodate an inmate population.
The last prison that was closed was in 2003 - Northern California Women's Facility in Stockton.
The closure of the prisons will result in the relocation of both inmates and staff to other prisons across the state.
It's currently not certain what will be the use for buildings in the future.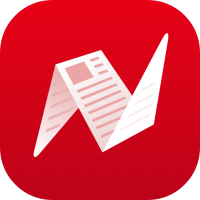 This is original content from NewsBreak's Creator Program. Join today to publish and share your own content.