A Mesa woman found a lot of luck in an accident on Thursday. If she was sitting a bit differently, she wouldn't be alive after a metal beam smashed into her car on State Route 51 on Thursday.
A pickup truck was driving down SR-51 with a four-foot-long iron pole in the back. The Arizona Department of Public Safety says the driver hit a bump on the freeway near Thomas Road, dislodging the pole.
That massive iron pole went through Mandy's windshield, almost killing her. It landed in the back seat of her Nissan SUV and got stuck in the roof.
Mandy wasn't hurt, but she is extremely terrified because of the accident
"I can't sleep, I'm terrified to be in a car…It went right by my face. It was terrifying." - Mandy said
She was also talking about the accident details:
"It kind of bounced on the road and flipped up straight through the windshield by my face. Went up and lodged itself into my car and into my back seat. It was flying literally, like, in the air like a missile."
A driver who failed to properly secure their load nearly cost an innocent motorist her life yesterday.
"On Thursday, July 22nd, at about 11:53 a.m., a pickup truck hauling a trailer was traveling northbound on SR 51 in Phoenix. The pole went through the center of the windshield and became lodged between the center back seat and the roof of the vehicle. The driver of the truck did not stop and has not been located. No matter how short the drive or how heavy the items, please take the time to secure your load before every trip!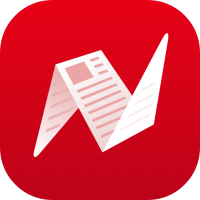 This is original content from NewsBreak's Creator Program. Join today to publish and share your own content.