It lasted for years. Workers in nonprofit organizations in Fresno County needed to drive their own vehicles to help and provide a bunch of services to many clients from Coalinga to Squaw Valley.
Luckily, that changed. Both workers and their vehicles will get a break for their amazing work.
Electrify America and Valley Clean Air Now (Valley CAN) donated a fleet of 20 electric 2018 Volkswagon e-Golfs on Friday. This wonderful news will make non-profits organizations Centro La Familia Advocacy Services and Fresno EOC extremely happy.
Margarita Rocha, Executive Director for Centro La Familia, received five of the vehicles. She was quite excited about this exceptional opportunity:
"We are very excited for this opportunity and this donation of vehicles that will further grow our ability to serve those most affected by health and income disparities, as well as geographic isolation" = said Margarita Rocha, Executive Director for Centro La Familia, which received five of the vehicles.
American's giant The Pacific Gas and Electric Company (PG&E) also supported these wonderful non-profit organizations. They've given a $25,000 grant, which will be primarily used to build EV charging stations.
"Setting them up with clean transportation is a huge step in the right direction for education of greenhouse gas reduction choices in the San Joaquin Valley" - said Erica Cabrera with PG&E.
As a consequence of these events, it's possible that we see even more generous donations to non-profit organizations in the future.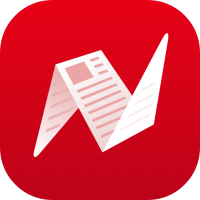 This is original content from NewsBreak's Creator Program. Join today to publish and share your own content.