After a chemical leak at Six Flags Hurricane Harbor Splashtown in Spring on Saturday afternoon, over 100 people were treated according to local officials. Investigators believe the leak was some sort of mixture of bleach and sulfuric acid.
31 people were taken to the hospital while 55 refused transport as of 8:30 PM, according to Harris County Fire Marshal's Office. Officials said those affected were decontaminated before being allowed to leave the park.
The problems started around 2:30 PM. The incident started around the kid's pool area when a lifeguard became sick. More people became sick including children shortly after.
Most people experienced minor skin and inhalation irritation. A 3-year-old child needed to go to the hospital but is in stable condition. A similar thing happened to a woman, but she is doing fine now.
Additional investigation needed
There weren't any alarm systems controlling the chemicals at the water park, investigators said.
Harris County Fire Marshal's Office is continuing the investigation. The final goal is to verify the exact involved chemicals.
The water and air samples they took apparently didn't have any issues. Officials will continue with monitoring.
The park is closed down until further investigation by the order of County Judge Lina Hildago.
Families were scared
Many people smelled a harsh smell, started coughing, and their eyes swelled up.
Steven and his 9-year-old daughter Lia quickly rushed to the hospital. He said:
"I thought it was a terrorist attack it felt like we got gassed"
Another father was terrified of the leak.
"You don't plan your day around something like this you know... stuff happens but you never expect something like this you know. People running everywhere, it's chaotic. I talked to some lifeguards that are here from Splashtown and they informed me that the chemicals were mixed wrong."
He's absolutely concerned about the long term effects:
"My son, he's still in the hospital right now. They are monitoring him for six hours. I think the main thing we are worried about is the long-term effects."
Currently, there's no evidence of any bad condition and we hope that it will stay like this.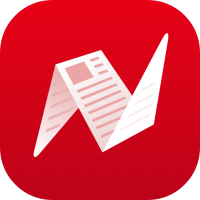 This is original content from NewsBreak's Creator Program. Join today to publish and share your own content.