A Personal Essay to Harold Prince from a Mentee
Christopher Massimine at Pioneer Theatre Company, Utah's State Theatre and a professional League of Regional Theatres (LORT) institution, where he serves as managing director. Photo courtesy Pioneer Theatre Company.
We can never go back to before."
This year you would've turned 39, Hal. Well, at least that's what we would've joked. The world has changed since you've left it. We've been in the midst of a pandemic and our Industry has been shut down for a year. New York's economy has been derailed, while professional live performance across the globe is at a standstill. Broadway is silent. The West End is cautiously pivoting. Vaccines are now being administered, as catastrophe continues to bring peoples' lives to the brink. Racial and gender injustice have pierced the silent barrier, and a movement for long-due social accountability and equity has begun to take solid shape. People are angry. Most wait for normalcy to return. As Lynn's (Ahrens) lyric goes "We can never go back to before."
Often, I wonder what you'd do if you were here. You were the last true guardian at the gate. You brought together the most unlikely of allies, and forged them into teams. And you did it selflessly. You always served not the art, but its intended impact, and you only did so when you knew the effect could inspire a seedling of positive change. Even more than that, you did it in your quiet way, candidly of course, and always with an even hand.
Candid of Harold Prince taken at Prince's office by friend/mentee Christopher Massimine. Photo courtesy of the author.
I've modeled my behaviors after yours. Well, maybe not quite as quiet. You made it all seem so very easy. To you an argument was a conversation, a battle was an opportunity, a failure was the highest order of education. Above it all, there was family. That family extended beyond the immediate to each and every person who crossed your path. More still, you made the time for each of us, at the great sacrifice of your own leisure, which only now it occurs to me that your time spent with us was your leisure.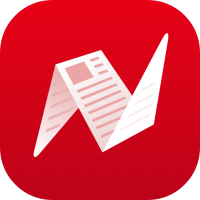 There was no greater showing of your commitment to your chosen family than at your annual winter holiday party. There in your home met the hearts, the souls, and the minds of our Industry. The discourse of the evening was always beautifully varied, and yet almost in each instance, drew back to what it is we all did best: storytelling. That was your most sacred gift: transforming stories into legacy. And my dearest friend, a path forward for our Industry always took form that evening. Union bosses, Venue operators, Regional Theatre leaders and Commercial producers laid down swords and opened dialogue; lauded composers happily accompanied and guided green artists trying out something new; investors poured their favorite bartenders drinks—each and every voice lifted not just to celebrate a year that's wrapped, but to ponder the year ahead.
As an eerily silent flashy orb ushered out the old, and brought us into the New Year, how I wondered what solutions we as an Industry might have conjured under your laidback and always-collaborative lead. When you spoke, everyone listened. There has not been since, nor can I imagine ever will be, a singular someone to fill that void. How could any of us compete? We can however, do our best, and with the spirit of camaraderie, which you held so dear, and parted with so easily.
Left to Right: Christopher Massimine and friend/mentor Harold Prince. Photo courtesy of the author.
For 25 years, I was blessed to learn from you. It was the greatest distinction of my life. You taught me being good is not just about skill and technique, rather about being just and vigilant of ego. Kindness was King to the Prince of Broadway, who doled it out freely. And since he did, it was returned by all, pure in form: true mutual respect. I so admire that, Hal, and I so struggle with upholding it.
"It's so natural," you've told me. "Just be present," you've said. Believe me, my friend, my mentor, how I have tried and continue to try. "Don't try, just be. Don't worry, just do," you'd encourage.
Don't try, just be. Don't worry, just do."
You'd project accounts of struggle and challenging situations and even more challenging personalities you navigated through while staying the course. It's hard for me to accept that as reality. You see, for me, the man I knew had already perfected his presence. He had already achieved respect from the masses. He was the preeminent fore-figure of his field. Me, I was just, well me. "And that's good enough for me, or for anyone," you'd likely say. I confess I don't feel that way. I feel helpless.
I spend my days trying to create good, give back, or assist those in need. It's a distraction from the larger picture, which is we as an Industry need to pull ourselves up from our bootstraps and converge together on direction. What we need now, more than ever, is true leadership collaboration.
Harold Prince headshot. Photo courtesy the Prince estate.
Look at us? Not two years gone, and we have reverted back to bickering and shifting blame. Instead of solving problems, we are diversifying them. Instead of direction, we are idling in self-pity. We need to stop. We are no longer children without a father, we are just children.
You once told me "Emotional intelligence is the perhaps most important thing for anyone, anywhere, to keep a steady relationship, to and uphold for it, a healthy appreciation." Today, I offer that advice to the arts leaders in all sectors reading this essay. For we must come together, before we come apart.
Emotional intelligence is the perhaps most important thing for anyone, anywhere, to keep a steady relationship, and to uphold for it, a healthy appreciation."
What you always wanted, Hal, was for the Prince to step aside and give the kingdom to the people. It's why you held your annual salon; it's why you built teams with polar opposites; it's why you instilled in each and every mentee the importance of collaboration and civil debate.
The performing arts contributes more than just trillions of dollars annually. The investment, as you so earnestly have conveyed in every one of your actions, is in the molding of tomorrow. Pal, its time we page the greatest story of all: our comeback. As an Industry, we ought to do it side-by-side (six feet apart). Imagine what could be done? And to think, we could even have a "hoot" rebuilding the kingdom together.
Your friend,
Chris