When we are hearing word "museum", many of us are getting some sort of picture or memory in our heads. Because many of us went to a museum at least once. Some went during school, some - during college, some went there on their own, and some work there.
New York has many different museums, people say that it's about 100 museums in the city right now. And summer is the best time to visit them! That's exactly what I did a few days ago. Perfect warm weather, taking a walk through Central park towards the Metropolitan.
Being a New Yorker for more than 11 years, I know that we have about 20 museums with free or suggested admission. What does it mean? Even if you don't have enough money, you still can visit a museum. And let me tell you that you can visit great museums like the MET, the American Museum of Natural History, Brooklyn Museum or National Museum of the American Indian. The list actually is way bigger, but these four museums are pretty popular and got many artifacts. If you want to find the full list of venues with free or suggested admition simply go to nyc.gov and search there for "free museums".
But also let's not forget that June is Pride Month, many museums are having special exhibitions on view. For example the MET decided to commemorate Pride Month and more than 150 years of progressive action that has informed the continued activism needed in today's political climate, with itinerary of works in the MET collection by, or depicting, artists from the LGBTQ community. For example: Oscar Wilde, Walt Whitman, Jean Cocteau and Kehinde Wiley. But the Metropolitan isn't the only one, I also would suggest to visit The Whitney Museum of American Art, Leslie-Lohman Museum of Art and stop by The Watermark in Brooklyn Heights.
During summer some places even offering special events, which are usually getting sold out fast. For example the Museum of the City of New York had an event called FREEDOM SONGS featuring Kenyatta Emmanuel & Shanelle Gabriel, the even was a part of Juneteenth celebration and it was sold out within days once they got tickets on sale. So you always gotta look for special events and great exhibitions, but summer is surely the best time to visit a museum.
And for whatever reason you going to a museum, simply remember one thing: you are a part of that museum as well, because you are a part of community and each visit with each donation supports art, history, science and education in your city and in your community. So go out and visit your local museum!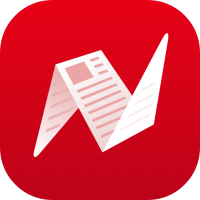 This is original content from NewsBreak's Creator Program. Join today to publish and share your own content.