Last week Governor Cuomo announced that COVID-19 restrictions are lifted as 70% of adult New Yorkers have recived their first dose of vaccine. About a day ago European Union opened a door for American travelers. And we see a rise of domenstic travels as well.
Last Friday I took a walk around World Trade Center and saw several groups of people around 9/11 Memorial and Museum - tourists are coming back to New York! Yes, maybe it's not yet that crowded as it was before the pandemic, but it is a good sign for all. Especially for those businesses who's working in tourist industry and who's making their main profits from tourist attractions and sites.
I spoke to some people who's been visiting World Trade Center and I found out that many of them were from Midwest and South: Illiois, Kentuky, Tennessee, Georgia and Carolinas, so the domestic tourism is getting back. People were happy to be in New York, especially during this time, when there are no lines at the main tourist attractions and no crowds on the streets of the city. Their told me, that this is the best time to come and experience the city, while it is still "not as crazy as it was before". I asked them what's the main concern as a tourist in the Big Apple these days and almost everyone mentioned: crime. They said that they don't go far away from main tourist places, cause they simply not comfortable with safety in the city, especially when it gets dark. They also mentioned that the most comfy place for tourists in the city these days is Central Park. In general, all of them were satisfied with their stay in New York.
With international tourism it is a little bit more complicated, but still we are on the right path and soon more international tourists will come to New York City. Even through, that our neighbor Canada extended COVID-19 restrictions on non-essential international and US travel until July 21, we still are looking toward more tourists from different countries to visit NYC. Of course it will take time and some efforts, but with a new mayor we should be able to make it happen. I think everyone in the city understanding that without tourists New York isn't really New York. They are a part of the city's viberation and energy. You can like it or not, but you gotta admit: those red two-deck buses and endeless tourists groups are part of New York City as well.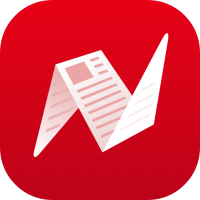 This is original content from NewsBreak's Creator Program. Join today to publish and share your own content.