Are you looking for a quality gym in the St. Louis area? No matter how long you've lived in a city, it's not always easy to identify the best local gym. There is nothing to worry about; we got you covered. Using metrics from Yelp, this guide will track the 7 Best Gyms to Check Out in St. Louis, MO.
Business is much more than just an online presence. That's why we've worked with local networks to consider offline factors such as local reputations, service quality, and other anecdotal evidence. Check out the gym and fitness center guide to find your favorite local gym or fitness center.
Location: 8384 Musick Memorial Dr, Saint Louis, MO 63144
Yelp rating: 5
Number of reviews: 29
Want to get fit but don't know where to start? At Shred415, the workouts are divided into four short intervals (15 minutes), alternating between strength training and treadmill drills. This fitness studio also offers childcare services for kids aged between 6 weeks to 13 years old. Don't forget to sign-up to try shred415 on-demand and get your first 7 days free.
Location: 4151 Lindell Blvd, Saint Louis, MO 63108
Yelp rating: 5
Number of reviews: 28
A great place for boxing enthusiasts in the St. Louis area is the Boxing Gym. You can take advantage of professional training programs in cardio fitness, kickboxing, and personal training in the Boxing Gym. You will never get bored at the Boxing Gym because each workout there will be different, so each time you visit, you will look forward to it.
Location: 3525 Hampton Ave, Saint Louis, MO 63139
Yelp rating: 4.5
Number of reviews: 30
If you are looking for an incredible gym experience, this is it. There is a juice bar and supplements, a fitness evaluation, personal training, showers and lockers, and a childcare facility. A tanning membership is also available. With a free 30-day trial, you can experience everything the gym has to offer without risk. Every trainer at the club makes you reach your maximum potential and is friendly and helpful. It will be a pleasure to spend time at the St. Louis Fitness Club.
Location: 4109 Papin St, Saint Louis, MO 63110
Yelp rating: 4.5
Number of reviews: 28
It is a great facility for athletes of any kind. New members can take advantage of this gym's current offer to save 30% on 1-on-1 personal training for the first month. For those who prefer to work out in the privacy of their own homes, this gym offers small and large group classes as well as virtual coaching so they can bypass the costs of working with an instructor at The L.A.B. Gym. Visit the website of L.A.B. Gym to read some incredible success stories from its clients.
Location: 1601 S Jefferson Ave, Saint Louis, MO 63104
Yelp rating: 4
Number of reviews: 31
According to its website, Fit City has the most diverse selection of strength and cardio equipment of any gym in the entire St. Louis area. It's true; when you go to Fit City Gym, you can always find something new to try. This gym offers unparalleled workout experiences and a smoothie bar, tanning beds, and childcare.
Location: 4301 Olive St, Saint Louis, MO 63108
Yelp rating: 4
Number of reviews: 25
Functional Fitness STL specializes in fat-loss boot camps and personal training. When losing weight and reaching fitness goals is just too difficult on your own, go to Functional Fitness STL. The gym not only has top-of-the-line equipment and excellent trainers, but it also offers easy-to-follow nutrition plans that help you maximize the benefits of every workout you do.
Location: 4220 Duncan Ave Ste 103, Saint Louis, MO 63110
Yelp rating: 4
Number of reviews: 17
In addition to excellent amenities, Move by BJC features an 18,000-square-foot fitness center with cardio, strength, and free weights. In addition to massage therapy and personal training, virtual and live group exercise classes are also offered. Each cardio machine has its own TV, and there are five big screens as well. New members can enjoy a no-risk, 7-day trial membership at Move by BJC before committing to a monthly membership.
There you have it! Who did we miss? Drop their name in the comments!
Reference: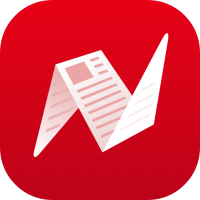 This is original content from NewsBreak's Creator Program. Join today to publish and share your own content.