Columbia, MO has some great gyms to help you reach your goals. These places are equipped with the most advanced infrastructure, trained staff, and a complete range of advanced equipment to help you get fit as COVID restrictions are lifted. In this article, we have made a list of the 7 best gyms to check out in Columbia. So, let's find out!
Location: 10 W Nifong Blvd, Ste 113, Columbia, MO 65203
Yelp Rating: 5
Number of Reviews: 2
It is the only specialized rowing studio in Columbia. It allows you to take part in full-body group workout sessions that come with high energy and low impact. Every workout program at this studio is designed to engage above eighty-five percentages of your body muscles to strike the perfect balance between muscle power and aerobic endurance. Further, the workout programs promise to optimize metabolic conditioning.
Location: 128 E Nifong Blvd, Ste D, Columbia, MO 65203
Yelp Rating: 5
Number of Reviews: 1
API Project Fitness conducts classes for people with different fitness levels. Their classes include Fit Club, Lunch Grind, Fight Club, Bootcamp, Sports Performance, Open Gym, Yoga, and Power Hour. With the highly experienced and efficient staff, it functions to motivate people to develop a healthy body and a sound mind.
Location: 120 E Nifong Blvd, Ste D, Columbia, MO 65203
Yelp Rating: 4.5
Number of Reviews: 3
This gym offers you hot yoga, hybrid training classes, Zumba sessions, yoga sessions, and others under the guidance of a dedicated team of personal trainers. You can take part in hybrid team training sessions, hybrid small group training, or BRG private personal training according to your requirements. They offer regular yoga classes for all BRG membership options. To attend specialty fitness sessions, including Zumba, hot yoga, and others, you have to choose a VIP membership package.
Location: 2902 Forum Blvd, Columbia, MO 65203
Yelp Rating: 4
Number of Reviews: 15
This gym believes in helping you to move better in order to feel and live better. It offers various training programs, such as Personal Coaching, Wellness Coaching, Youth Parisi, Adult Parisi, and Silver Strong. The gym conducts group fitness classes and kids' fitness classes. You can purchase 5/10/20/50 Class Cards to attend hot yoga, hot barre, aerial fabrics, kickboxing, pilates, and other classes without membership.
Location: 3605 S Providence Rd, Ste 7, Columbia, MO 65203
Yelp Rating: 4
Number of Reviews: 5
CrossFit Como can be your perfect wellness partner with a tested approach to proper nutrition, fitness, and accountability. They offer a variety of fitness programs so that you can live your best life. Their programs include 6 Week Transformation, Burn, Crossfit, Crossfit Foundations, corporate wellness, personal training, nutrition coaching, and a body composition scan. In a nutshell, this 4,200 square feet facility with innovative equipment helps you achieve fitness minus the boredom of conventional exercise sessions.
Location: 205 E Nifong Blvd, Columbia, MO 65203
Yelp Rating: 4
Number of Reviews: 2
Be a member of Planet Fitness to say goodbye to stress, anxiety, and excess weight. It promises to offer you holistic mental and physical wellness with a boost in your energy level. To make fitness more accessible to you, they run a PF app where you can find essential information. Also, Planet Fitness has garnered accolades as a Clean Thumb Club for their Covid-19 compliant cleaning and disinfectant practices.
Location: 2101 Corona Rd, Ste 103, Columbia, MO 65203
Yelp Rating: 3
Number of Reviews: 2
Anytime Fitness promises to offer you flexible training options that will help you find the right way to achieve individual fitness goals. From beginners to fitness and athletic professionals, this gym has a curriculum for everyone. The services they offer include team workouts, personal training, and fitness consultation.
Did we leave off your favorite gym? Let us know in the comments below!
Reference: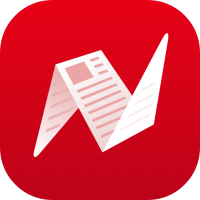 This is original content from NewsBreak's Creator Program. Join today to publish and share your own content.