There is nothing more amazing than some succulent BBQ dishes. Flavored meats, pork, briskets, and other flavor-packed items will fill your tummy and appease your palette. Jacksonville is a place that is full of BBQ joints. So, it is quite a task to pick the best of the bests.
We have enlisted the 6 best BBQ joints in Jacksonville, according to Yelp reviews and ratings. So, let's find out the names.
Note: As BBQ lovers, we've been breaking down some of the best burger joints in the United States with a little help from Yelp and some solid references. While we haven't visited them all, our purpose was to spread some love and awareness for these great local (for the most part) restaurants - many of them being small businesses! Plus, it's been fun reading your comments in the discussion about how dead wrong we are (to put it lightly). Please forgive us in advance. :D
Location: Jacksonville, FL 32207, LaVilla Serving Fernandina Beach, FL 32034 Area
Yelp Rating: 5
Number of Reviews: 66
Some amazing spice rubs and unmatched flavors have made The Butt Hutt Smokehouse a favorite among foodies. Every delicacy served here is cooked to perfection on a low and slow flame. As you plan to try some delicacies from this food truck, order some pulled pork, sandwiches, briskets, and sausages.
Location: 1224 Kings Ave, Jacksonville, FL 32207, Southbank, San Marco
Yelp Rating: 4.5
Number of Reviews: 1075
If you want to have some unforgettable southern-style BBQ in Jacksonville, consider visiting The Bearded Pig. Along with the Kings Avenue outlet, they also have a joint at 1700 3rd Street South Jacksonville, FL 32250. You will have some brilliant meat-a-la-carte at this joint, including pulled pork, sausage, beef ribs, turkeys, and spare ribs. You will find some delicious smoked wings, and sandwiches at this eatery. Further, they have a special menu for the kids. Your little ones can gorge on some yummy BBQ sandwiches, chicken nuggets, and hot dogs, and kids' drinks.
Location: 9400 Atlantic Blvd, Jacksonville, FL 32225, Greater Arlington
Yelp Rating: 4.5
Number of Reviews: 383
You are surely missing something amazing if you have not tried the dark herb-roasted chicken at Soul Food Bistro. They serve some unforgettable white herb-roasted chicken. Also, you will drool over their fried or smothered pork chops and smoked turkey.
Location: 3566 St Augustine Rd, Jacksonville, FL 32207, Mandarin
Yelp Rating: 4.5
Number of Reviews: 200
From sandwiches to smoked pork ribs, the Southern Charm will surely make you feel a gastronomic delight. You must try their smoked chopped pork sandwiches. The meat is perfectly moist and packed with flavors. Besides, the chicken tenders, turkey sandwiches, and rib slabs will surely impress you.
Location: 474 Riverside Ave, Jacksonville, FL 32202, Riverside
Yelp Rating: 4.5
Number of Reviews: 136
Do you want to relish some South American flavors? Consider visiting the Arepa Please. They make some out-of-the-world grilled chicken and turkey recipes. You can have some perfectly grilled beef at this joint. Each of the delicacies served at this eatery is full of flavors and cooked to perfection.
Location: 7860 Gate Pkwy, Ste 101, Jacksonville, FL 32256, Southside
Yelp Rating: 4
Number of Reviews: 199
People love The Melting Pot for the amazing Memphis-style dry rub pork it offers. You can try their herb-crusted chicken breast. Further, you can order some amazing tuna, duck breasts, salmons, and lobsters at this joint.
Who did we miss? Let us know your favorite below and until then, happy eating!
Reference: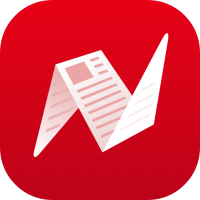 This is original content from NewsBreak's Creator Program. Join today to publish and share your own content.