How lucky are those who live in the south, where BBQ is practically invented? In Orlando, you're are lucky to have top-quality meat paired with mouthwatering sauces. There is no shortage of finger-licking barbecue joints in this city. In this guide to the best BBQ places in Orlando, we have covered the 5 best neighborhood BBQ joints.
Note: As BBQ lovers, we've been breaking down some of the best burger joints in the United States with a little help from Yelp and some solid references. While we haven't visited them all, our purpose was to spread some love and awareness for these great local (for the most part) restaurants - many of them being small businesses! Plus, it's been fun reading your comments in the discussion about how dead wrong we are (to put it lightly). Please forgive us in advance. :D
Location: 1326 N Mills Ave, Orlando, FL 32803
Yelp Rating: 4.5
Number of Reviews: 1959
Pig Floyd's Urban Barbakoa is an international barbakoa restaurant that specializes in smoked meats with distinctive flavors. Pig Floyd's smoked meats are infused with global flavors in their sauces, from tikka masala to chimichurri. There are even sides that are unique to barbecues, like black beans and rice, grilled Mexican street corn, and fried yuca.
Location: 2800 S Orange Ave, Orlando, FL 32806
Yelp Rating: 4
Number of Reviews: 1108
If you are in Disney Springs and need good food, check out The Polite Pig. This BBQ joint is located just steps from the Lime Garage at Disney Springs. BBQ is super tender and delicious, while the pours are reasonable and generous. The Polite Pig opened in 2017 under the leadership of James and Julie Petrakis with their brother Brian. Here you can try hop salt pretzel, BBQ meatballs, and glazed chicken wings.
Location: 5818 Conroy Windermere Rd, Orlando, FL 32835
Yelp Rating: 4
Number of Reviews: 388
Bucbalou's is known for its award-winning barbecue catering and restaurants in Orlando. Customer favorites include pulled pork, BBQ ribs, BBQ chicken, and BBQ sauces. You will be treated like family at Bubbalou's. There's nothing better than BBQ fresh off the pit, side dishes that make your mouth water, and an experience not found anywhere else.
Location: 7055 S. Semoran, Orlando, FL 32822
Yelp Rating: 3.5
Number of Reviews: 259
Sonny's outlet in Orlando is a great place for you to visit. It's one of the best barbecue joints in Orlando. The crew is on a mission to spread the BBQ spirit wherever they go. They do this by throwing surprise BBQ feasts for those who do good deeds.
Location: 2800 S Orange Ave, Orlando, FL 32806
Yelp Rating: 3.5
Number of Reviews: 214
Ceci's Texas Style BBQ in Orlando, FL, serves up some of the best BBQ in the city. Founded in 1992, Cecil Reaves' Texas Style BBQ offers a wide variety of superior meats and vegetables. They have provided superior service to their customers since 1992. There are many kinds of meats available here like brisket, pork, ribs, sausage, turkey, chicken, ham, and everything is smoked for hours in hickory to make it so tender you don't need to cut it.
I'm sure we left some really great places off our list. We'd love to hear more in the comments below. Until then, happy eating!
Reference: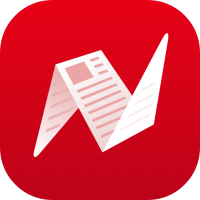 This is original content from NewsBreak's Creator Program. Join today to publish and share your own content.