Is there anything better than good old-fashioned BBQ? In Tallahassee, you can enjoy delicious BBQ in almost every style without having to travel far. You'll find everything that a BBQ lover would want in this southern city. We have compiled a list of the best BBQ in Tallahassee so you can check them out.
Note: As BBQ lovers, we've been breaking down some of the best burger joints in the United States with a little help from Yelp and some solid references. While we haven't visited them all, our purpose was to spread some love and awareness for these great local (for the most part) restaurants - many of them being small businesses! Plus, it's been fun reading your comments in the discussion about how dead wrong we are (to put it lightly). Please forgive us in advance. :D
Location: 1817 Thomasville Rd Ste 100, Tallahassee, FL 32303
Yelp Rating: 4
Number of Reviews: 206
4 Rivers Smokehouse aims to bring sophisticated, de-regionalized barbecue to Tallahassee. You will surely feel the spirit of southern hospitality at this BBQ restaurant. You can enjoy excellent ribs, pulled pork, chicken, and other monthly BBQ trends at 4 Rivers Smokehouse. Consistency has always been a hallmark of 4 Rivers Smokehouse
Location: 3031 Crump Rd, Tallahassee, FL 32309
Yelp Rating: 4
Number of Reviews: 49
The BBQ joint is located next to Highway 90 off Crump Road, just outside the city. This is the ultimate place to eat barbecue. It's a place where people go for delicious food and have a good time. Don't be surprised if the kitchen offers something tasty to sample as they always love to create new items. Here you can try pulled pork, sausage, tacos, and pulled chicken.
Location: 926 W Tharpe St, Tallahassee, FL 32303
Yelp Rating: 4
Number of Reviews: 17
Smokin' Lo's serves a variety of foods like barbecue, seafood, wings, sandwich, salad, and chicken. Here you will find some of the best ribs you have ever had, possibly the best ever. Besides their mild & spicy sauces, their grilled meats are very tasty.
Location: 1923 W Pensacola St, Tallahassee, FL 32304
Yelp Rating: 3.5
Number of Reviews: 90
For over 50 years, Jim and Milt's Bar-B-Q has been proudly serving Tallahassee's best BBQ. Located in the heart of Tallahassee, Jim and Milt's has been in operation since 1968. Don't miss this opportunity to taste Tallahassee tradition as it continues to endure. Here you can try Smoked BBQ chicken, sliced pork and beef, ribs, buffalo wings, burgers, Yankee BBQ with their own house BBQ sauce.
Location: 2707 N. Monroe Street, Tallahassee, FL 32303
Yelp Rating: 3.5
Number of Reviews: 79
Sonny's outlet in Tallahassee is a great place for you to visit. It's one of the best barbecue joints in Tallahassee. The crew is on a mission to spread the BBQ spirit wherever they go. They do this by throwing surprise BBQ feasts for those who do good deeds. Don't know what ot get? Try the ribs!
Location: 2415 N Monroe St Ste 508, Tallahassee, FL 32303
Yelp Rating: 3
Number of Reviews: 93
Located in The Center of Tallahassee's Music Alley, this BBQ joint opened in 2017. Here you can order curbside delivery or carry out whatever you prefer. The catering team they use is also one of the best in town. You can always count on them to serve you soon. Here, you can try the best BBQ ribs and a variety of hickory-smoked meats, as well as classic Southern sides and desserts.
Did we leave any of the best off? Let us know below and until next time, happy eating!
Reference: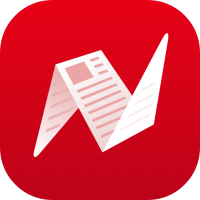 This is original content from NewsBreak's Creator Program. Join today to publish and share your own content.