Looking for great BBQ in lovely Florida? Look no further than Tampa, FL. Don't believe us? Check out these amazing BBQ joints and discover where to enjoy the best BBQ, as rated by Yelp users.
Note: As BBQ lovers, we've been breaking down some of the best burger joints in the United States with a little help from Yelp and some solid references. While we haven't visited them all, our purpose was to spread some love and awareness for these great local (for the most part) restaurants - many of them being small businesses! Plus, it's been fun reading your comments in the discussion about how dead wrong we are (to put it VERY lightly). Please forgive us in advance. :D
Location: 8916 N Nebraska Ave, Tampa, FL 33610
Yelp Rating: 5
Number of Reviews: 10
Mel's House of Smoke BBQ & Catering offers freshly smoked meat that has never been frozen. You will love their sliced or chopped briskets, hand-rubbed pork spare ribs, and juicy smoked turkey. Here, you can try pulled chicken, smoked pastrami, mac and cheese, broccoli salad, and cornbread.
Location: 1609 Angel Oliva Sr St, Tampa, FL 33605
Yelp Rating: 4.5
Number of Reviews: 400
Tennessee-style BBQ comes to Tampa thanks to Pitmaster Al. The classic recipes from Al are both delicious and classic. From dry-rubbed meats to tomato-based sauces, you will taste the tradition. You'll also have a lot of options with over ten sides to choose from. Make sure you try each one at least twice. Here, you can try their pulled pork sandwich with "spicy" collards and yellow rice with chicken.
Location: 1510 N Hubert Ave, Tampa, FL 33607
Yelp Rating: 4.5
Number of Reviews: 256
Some of Tampa Bay's best BBQ is made at Konan's BBQ based on family recipes and classic methods. Their specialty is authentic, locally sourced dishes, relying solely on vibrant flavors and lots of love to delight both locals and visitors alike. Each plate is simple and delicious, and you will want to try them all. Don't forget to order rib ends, big hog dinners, or a sandwich with pork, sausage, slaw, and sauce.
Location: 6607 N Florida Ave, Tampa, FL 33604
Yelp Rating: 4.5
Number of Reviews: 57
If you enjoy barbecue, you must visit this BBQ joint. The award-winning Wicked Oak Barbeque offers slow-smoked meats, traditional side dishes, and homemade sauces. The BBQ at Wicked Oak is simple, just the way it should be. They serve pulled pork that is very flavorful, but not dry or heavily smoked. Here, you can try the brisket and pulled pork with potato salad and coleslaw.
Location: 623 S MacDill Ave, Tampa Bay, FL 33609
Yelp Rating: 4
Number of Reviews: 333
You might find this BBQ joint to be a perfect spot for spending quality time with your family and friends. The atmosphere is nice, and the food is fast food-style BBQ. Here, you can order in cafeteria-style. You may be served some food at the counter, while others may be brought to you later. All the dishes are extremely delicious. Our personal recommendation is a brisket platter with collard greens, mashed potatoes, baked beans, and baked beans.
Location: 3307 S Dale Mabry Hwy, Tampa, FL 33629
Yelp Rating: 4
Number of Reviews: 261
The Deviled Pig in Tampa is the creation of pitmasters Lee Ann Whippen and Jennifer Daskevich. If you come hungry, they will leave you fully satisfied. The dry spice they use to prepare BBQ ensures that every plate of food you receive is perfect. Here, you can try smoked meats, Original Sandwiches, and Classic Barbecue.
Location: 5707 N 40th St, Tampa, FL 33610
Yelp Rating: 4
Number of Reviews: 109
Big John's Alabama Barbeque, which was opened by Rev. John A "Big John" Stephens in 1968, is located on 40th Street North in East Tampa, Florida to serve some of the best BBQ around. His goal was achieved, and "Big John's" still exists today. In addition to BBQ, there are also some southern foods available on their special menu.
So, residents of Tampa Bay, who did we leave out? Drop a note in the comments below!
Reference: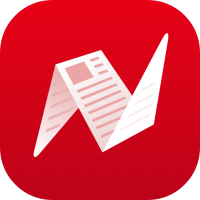 This is original content from NewsBreak's Creator Program. Join today to publish and share your own content.