Is there anything better than good old-fashioned BBQ? In Fort Myers, you can enjoy delicious BBQ in almost every style without having to travel far. You'll find everything from mouthwatering brisket to classic pulled pork sandwiches in this city. We have compiled a list of the best BBQ in Fort Myers, let's check them out!
Note: As BBQ lovers, we've been breaking down some of the best burger joints in the United States with a little help from Yelp and some solid references. While we haven't visited them all, our purpose was to spread some love and awareness for these great local (for the most part) restaurants - many of them being small businesses! Plus, it's been fun reading your comments in the discussion about how dead wrong we are (to put it VERY lightly). Please forgive us in advance. :D
Location: 12984 S Cleveland Ave, Fort Myers, FL 33907
Yelp Rating: 4.5
Number of Reviews: 363
Serving up the authentic barbecue, Mission BBQ uses fresh, wholesome ingredients and creates them in its patriotic dining room. You can attend the daily salute to the Stars and Stripes if you stop by at lunchtime. Here, you can try pulled chicken, smoked pastrami, mac and cheese, broccoli salad, and cornbread.
Location: 6900 Daniels Pkwy Ste 29-311, Fort Myers, FL 33912
Yelp Rating: 4.5
Number of Reviews: 29
Jonesez BBQ is a family-owned restaurant operating since 2007. The restaurant specializes in ribs, chicken, and barbecue. They offer excellent customer service and a wide variety of food cooked fresh on site. Additionally, they cater for weddings, backyard barbecues, and company picnics. Here, you can try ribs, bbq, Mac and cheese, collards, cornbread, and peach cobbler.
Location: 2158 Colonial Blvd Unit 1 & 2, Fort Myers, FL 33907
Yelp Rating: 4.5
Number of Reviews: 13
Lumber Axe at Fort Myers offers the ultimate social entertainment experience, combining exciting activities with a Whiskey-inspired kitchen, tasty craft cocktails, and one of the best Whiskey collections in Southwest Florida. They have established themselves as an expert in providing a safe, fun-filled, energetic environment. Recently, they have included New Whiskey Infused BBQ menu for you to enjoy.
Location: 10440 Bayshore Dr, North Fort Myers, FL 33917
Yelp Rating: 4
Number of Reviews: 113
In Fort Myers, this BBQ joint serves the best wings and ribs. It can be found off I-75 at exit 143 on Bayshore Shore Road. Their 54 flavors of wings and homemade blue cheese go well with your favorite beer. Multiple televisions in the bar allow you to watch your favorite sports. If you are still hungry, try one of our delicious appetizers like BBQ pork nachos, fried okra, or gator bites.
Location: 1641 N Tamiami Trl, North Fort Myers, FL 33903
Yelp Rating: 3.5
Number of Reviews: 124
The BBQ joint has been serving some of the best barbecues in North Fort Myers since 1998. They offer many hearty, delicious options for your friends and family, so whether you are craving ribs, baked beans, hamburgers, or draft beer, they will have something to appeal to everyone on your list. This BBQ joint offers different attractive deals like daily deals, eat for free, lunch specials, etc.
Location: 2916 Fowler St, Fort Myers, FL 33901
Yelp Rating: 3.5
Number of Reviews: 38
If you enjoy barbecue, you must visit this BBQ joint. In this BBQ joint, you will find slow-smoked meats, traditional side dishes, and homemade sauces. The BBQ at Deep Down South BBQ is simple, just the way it should be. They serve pulled pork that is very flavorful, but not dry or heavily smoked. Here, you can also try the brisket and pulled pork with potato salad and coleslaw.
What do you think? Did we nail it or blow it? Let us know in the comments below! What town should we write about next?
Reference: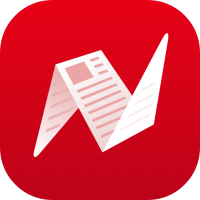 This is original content from NewsBreak's Creator Program. Join today to publish and share your own content.