Gainesville is such a great college town where you can find some of the best BBQ in the country. The BBQ menu consisted of dry rubs, sweet sauces, dripping ribs, sautéed chicken wrapped in smoked and crispy skin, and juicy dark meat, as well as plentiful amounts of pork belly. Here are 6 excellent local BBQ joints to try in Gainesville.
Note: As BBQ lovers, we've been breaking down some of the best burger joints in the United States with a little help from Yelp and some solid references. While we haven't visited them all, our purpose was to spread some love and awareness for these great local (for the most part) restaurants - many of them being small businesses! Plus, it's been fun reading your comments in the discussion about how dead wrong we are (to put it VERY lightly). Please forgive us in advance. :D
Location: 3812 W Newberry Rd, Gainesville, FL 32607
Yelp rating: 4.5
Number of Reviews: 297
Beque Holic is a Korean BBQ restaurant. Authentic Korean food, culture, and ambiance can be enjoyed with friends and families at one of the finest and most authentic Korean BBQ restaurants in the world. Beque Holic is known for a plethora of all-you-can-eat options as well as combo specials that include a variety of meats and seafood dishes.
Location: 3262 SW 35th Blvd, Gainesville, FL 32608
Yelp rating: 4
Number of Reviews: 248
You might find this BBQ joint to be a perfect spot for spending quality time with your family and friends. The atmosphere is nice, and the food is fast food-style BBQ. Here, you can order in cafeteria-style. You may be served some food at the counter, while others may be brought to you later. All the dishes are extremely delicious. Try the brisket platter with collard greens, mashed potatoes, baked beans, and baked beans.
Location: 12 SE 2nd Ave, Gainesville, FL 32601
Yelp rating: 4
Number of Reviews: 241
Mojo Hogtown Bar-B-Que offers everything you love about barbecue, southern hospitality, and delicious food all in one place. Mojo BBQ was established in 2003 as a small barbecue restaurant. Since then, it has expanded into eight locations throughout North Florida and Central Florida. In addition to its whiskey collection and smoked meat menu, it offers full-service catering for weddings and special events.
Location: 2109 NW 13th St, Gainesville, FL 32609
Yelp rating: 4
Number of Reviews: 145
You are probably a meat-eater, so Adams Rib Co is a good place to visit. There is no doubt that Adams Rib Co is a favorite place to eat. Not only can you dine in, but you can also order online or over the phone. There's nothing better than BBQ, and it's so tasty. You can start with a small fried okra appetizer, which is perfect, not overdone, as the okra still tastes fresh and has a snap to it.
Location: 3635 SW Archer Road, Gainesville, FL 32608
Yelp rating: 3.5
Number of Reviews: 130
Sonny's outlet in Gainesville is a great place for you to visit. It's one of the best barbecue joints in around. The crew is on a mission to spread the BBQ spirit wherever they go. They do this by throwing surprise BBQ feasts for those who do good deeds. If you're curious, try the ribs - sides can include slaw and baked sweet potatoes.
Location: 5121 NW 39th Ave, Gainesville, FL 32606
Yelp rating: 3.5
Number of Reviews: 112
This BBQ joint serves quality BBQ quickly and conveniently. You should try their Working Person's Special as it is their number one seller. You can get a regular sandwich, a regular side, and a 16-ounce drink for only $6.59. Here, you can also try their Scrambler for breakfast.
There you have it! What a list, right? Who did we leave out. Forgive us! Let us know below. Until next time, happy eating!
Reference: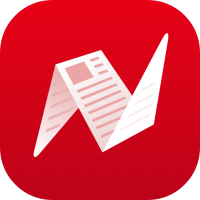 This is original content from NewsBreak's Creator Program. Join today to publish and share your own content.