If you're a Miami or just passing through, be sure to check out some of these amazing BBQ joints. These places make for amazing dine-outs with family and friends. The juicy deliciousness of the food served in these places can satisfy even the most ardent foodies. Check out our list of 7 of the top BBQ restaurants in town based on Yelp reviews! Let the debate begin!
Note: As BBQ lovers, we've been breaking down some of the best burger joints in the United States with a little help from Yelp and some solid references. While we haven't visited them all, our purpose was to spread some love and awareness for these great local (for the most part) restaurants - many of them being small businesses! Plus, it's been fun reading your comments in the discussion about how dead wrong we are (to put it VERY lightly). Please forgive us in advance. :D
Location: 28001 S Dixie Hwy Homestead, FL 33033
Yelp review: 4.5
Number of reviews: 1235
Shiver's Bar-B-Q specializes in slow-smoked meat specialties such as pork spare ribs, chicken, beef ribs, pork, beef brisket, baby back ribs, and more. Items like the pulled pork are smoked for more than 12 hours to create that unforgettable taste that this place is so famous for. They believe that creating a great barbecue is a science as it takes just the right amount of time to have it made. The joint specializes in trying innovative cooking methods such that their menu is widely appreciated and recommended by visitors.
Location: 204 NE 1st St Miami, FL 33132
Yelp review: 4
Number of reviews: 709
Theirs is a full-service casual BBQ restaurant. They have earned the appreciation of hundreds of regular visitors since 2010. Their philosophy is simple, which is to make the best barbecue out of the best ingredients. The chefs are obsessed with making quality barbecue and have a great deal of practical experience to make it happen. They still serve their original rubs and six different sauces. The owners believe that a true barbecue delight should be enjoyed straight out of the pit, with the sauce only as an afterthought.
Location: 2055 NW 2nd Ave Miami, FL 33127
Yelp review: 4
Number of reviews: 1121
This restaurant is known for its unique take on traditional cuisine. Their signature world-famous BBQ mac and cheese is truly wonderful. Besides the BBQ, their lemonades are also particularly famous, and it comes in different flavors. They are famous and very popular in Miami. Visitors can dine on place or place pre-orders, delivery, and takeout. It is definitely one of those eateries that are a must when you are in Miami.
Location: 7271 SW 168th St Palmetto Bay, FL 33157
Yelp review: 3.5
Number of reviews: 121
Not-so-secretly inspired by the Dark Side of the Moon from Pink Floyd, this place is the go-to destination if you want to try some great BBQs in Miami. The service uses the finest in meat and wood, and all barbecues are prepared without gas. This old-school traditional BBQ joint offers the best in brisket, pulled pork, wings, rib, and roasted pig meat. The eatery has live music to entertain guests throughout the weekend. Dining is on a first-come, first-served basis, so you should hurry.
Location: 9136 NW 25th St Doral, FL 33172
Yelp review: 4
Number of reviews: 36
They specialize in smoked meat and cater to a fusion of really creative dishes. You will find the smoked meat delicious because they claim to have found just the right amount of time needed to smoke meat on firewood. The smoked burgers are hot favorites among regular visitors.
Location: 8210 NW 36th St Doral, FL 33166
Yelp review: 4
Number of reviews: 785
They are passionate about making great barbecue. All meats are pit-smoked and made from scratch. Experienced pitmasters handcraft the dishes which are smoked for hours. They start with the best quality meat, hand-rub these with spices, and slow cook them to create culinary magic.
Location: 1200 NW 22nd St #100 Miami, FL 33142
Yelp review: 4
Number of reviews: 417
Located in the Allpattah neighborhood, Hometown Bar-B-Que is famous for great pit-smoked meat and sides. They have a special wood-fired menu featuring all the dishes made over a live fire. Their brisket sandwich is particularly famous. They also arrange live music every weekend to entertain guests.
There you have it, did we strike out big or hit a homer? Let us know in the comments below and until next time, happy eating!
References: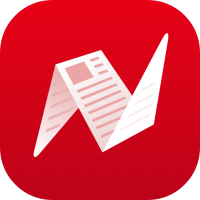 This is original content from NewsBreak's Creator Program. Join today to publish and share your own content.