Columbia, Missouri is Mizzou Tiger country. It's also home to some great BBQ joints! Be it a solo outing to explore your obsession with BBQ or catching a meal after watching the Tigers are Faurot, these BBQ joints are definitely worth a try. Check out 5 of the top BBQ destinations in Columbia, MO (COMO for short).
Note: As BBQ lovers, we've been breaking down some of the best burger joints in the United States with a little help from Yelp and some solid references. While we haven't visited them all, our purpose was to spread some love and awareness for these great local (for the most part) restaurants - many of them being small businesses! Plus, it's been fun reading your comments in the discussion about how dead wrong we are (to put it VERY lightly). Please forgive us in advance. :D
Location: 4600 Paris Rd Ste 102, Columbia, MO 65202
Yelp rating: 4
Number of reviews: 187
Do yourself a favor and make a stop at Como Smoke and Fire. Their briskets are cooked to perfection and will melt in your mouth. You can try their pulled pork, beef or pork burnt ends, wood fire salmon, chicken tenders, and other options available in their entrée options. Also, you cannot miss the pit salad at this joint that comes with 4oz of your preferred meat, smoked to perfection.
Location: 904 Business Loop 70 E, Columbia, MO 65201
Yelp rating: 5
Number of reviews: 9
People love this joint for its generous servings, especially if you order the combo platter. It does its best to keep up the heritage of real southern cooking. You will enjoy the fried fish and chicken. Try out the daily specials of smoked ribs and smothered chicken. The incredibly smoky taste will keep you coming back for more. The joint is open 6 days a week, from Monday to Saturday, and they serve from 11 am to 6 pm. It closed on Sundays.
Location: 3804 Buttonwood Dr, Columbia, MO 65201
Yelp rating: 3
Number of reviews: 58
It's hard to make a bad selection at this joint. Their combination platters are like treasure boxes, including ham, pork, beef, turkey, or hotlinks. You cannot leave the place without having some brilliant baby back ribs and smoked chicken. Craving some more? Try their beef briskets.
Location: 200 E Nifong Blvd, Columbia, MO 65203
Yelp rating: 4
Number of reviews: 71
Lutz BBQ will surely inspire you to "Bring home some BBQ tonight!" If you are a pork lover, you can try their hot spicy sausages, pulled pork, pork steaks, and pork loins. Besides, they cook ribs to perfection. This joint is also known for some out-of-the-world beef burnt-ends, beef ribs, and sliced briskets. You can even try their turkey and chicken delicacies for some gastronomic delight. This is a central Missouri staple.
Location: 1005 Club Village Dr, Columbia, MO 65203
Yelp rating: 4
Number of reviews: 127
You will be offered a plethora of options once you are at D Rowe's Restaurant and Bar. You will drool over their smoked brisket sandwiches and turkey melt sandwiches. The BBQ classic items at this joint demand a special mention. The BBQ classic delicacies include hickory-smoked ribs, hickory-smoked briskets, Andouille sausages, pork steaks, pulled pork, and BBQ feast platter. Trust us, try the smoked wings.
We know people in Missouri are passionate about their BBQ, so who did we leave off the list? Let us know below. FYI, if Sweet Smoke makes it to Columbia, it will go on the list. Until next time, happy eating!
References: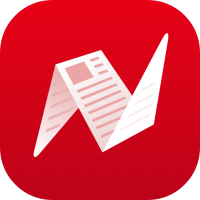 This is original content from NewsBreak's Creator Program. Join today to publish and share your own content.