Scottsdale, AZ might not be the first place that you think of when it comes to good BBQ, but it's time to pay attention! In Scottsdale, you can taste different kinds of barbecue, from KC to Nashville to Texas to Carolina, thanks to an array of restaurants offering a variety of styles. The following are 6 of the best barbecue joints around town.
Note: As BBQ lovers, we've been breaking down some of the best burger joints in the United States with a little help from Yelp and some solid references. While we haven't visited them all, our purpose was to spread some love and awareness for these great local (for the most part) restaurants - many of them being small businesses! Plus, it's been fun reading your comments in the discussion about how dead wrong we are (to put it VERY lightly). Please forgive us in advance. :D
Location: 9393 E Bell Rd, Scottsdale, AZ 85260
Yelp Review: 4.5
Number of Reviews: 1351
From breakfast to dinner, you can enjoy sumptuous BBQ food at The Thumb BBQ. It is also quite popular as a coffee bar and bakery. You will definitely love their rack of ribs, fried catfish, pulled pork sandwiches, pulled chicken sandwiches, and every other item up for grab.
Location: 10240 N 90th St Suite 105, Scottsdale, AZ 85258
Yelp Rating: 4.5
Number of Reviews: 379
At NakedQ BBQ, you will be offered a plethora of choices to pick from. You can start your food journey at this joint with some pulled pork, pulled chicken, briskets, hotlinks, and other sandwiches. Then you can gorge on some drool-worthy meat platters and delicious sides, such as Mac and Cheese, BBQ beans, Carolina, and others. They also serve fresh, slow-smoked meats by the pound, such as hand-pulled pork, hand-pulled chicken, brisket, St. Louis ribs, sliced turkey breast, jalapeno hotlinks.
Location: 7620 E Indian School Rd Ste 101, Scottsdale, AZ 85251
Yelp Rating: 4.5
Number of Reviews: 321
From appetizers, such as Starlite pork fries, smoked chicken wings, and others to large plates comprising beef ribs, pulled pork, and many more, this joint is surely the best in Scottsdale. You can try their hot fried chicken, crispy catfish, and other variety of sandwiches that come with one side dish.
Location: 7217 E 1st St, Scottsdale, AZ 85251
Yelp Rating: 4
Number of Reviews: 845
The cozy yet posh ambiance of this joint will surely win your heart in the first impression. The passion of every staff member of this joint for good BBQ food makes every item in the menu supremely delicious. You should try their smoked turkey melt, chopped briskets, chicken sandwiches, and BBQ pulled pork sandwiches. You can have smoked pork belly and grilled salmon at this joint.
Location: 34522 North Scottsdale Rd, Ste 180, Scottsdale, AZ 85266
Yelp Rating: 4
Number of Reviews: 382
The specialty of Liberty Station is that the menu at this joint is made based on the ingredients found locally. You can enhance your appetite with some brilliant smoked chicken wings, BBQ pulled tacos and other delicacies. Then, you can move to grilled salmons, flat iron steaks, smoked chicken wraps, brisket sandwiches, and others.
Location: 8471 E Mcdonald Dr, Scottsdale, AZ 85250
Yelp Rating: 4
Number of Reviews: 207
Arizona BBQ Shack stands out as all their meat items are dry-rubbed with some unique homemade spices. Then, the marinated meat pieces are smoked for up to fourteen hours. As a result, the BBQ delicacies are perfectly cooked and bask in the glory of unique textures and flavors. They are known for their sandwiches, sliders, and burgers, such as pulled pork sliders, pulled chicken sliders, meatloaf with gravy, and lots more.
So what do you think? Did we leave off one of your favs? Tell us in the comments below and until then, happy eating!
Reference: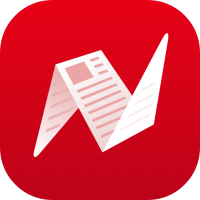 This is original content from NewsBreak's Creator Program. Join today to publish and share your own content.