The southwest is home to some crazy-good BBQ and Phoenix is no exception. From flavor-packed briskets to smoked to perfection meats to everything in between, you will get your fill of BBQ in Phoenix. We have made a list of 6 BBQ joints you have to try in Phoenix according to Yelp reviews and ratings. How about exploring those?
Note: As BBQ lovers, we've been breaking down some of the best burger joints in the United States with a little help from Yelp and some solid references. While we haven't visited them all, our purpose was to spread some love and awareness for these great local (for the most part) restaurants - many of them being small businesses! Plus, it's been fun reading your comments in the discussion about how dead wrong we are (to put it VERY lightly). Please forgive us in advance. :D
Location: 4301 E University Dr, Phoenix, AZ 85034
Yelp Rating: 5
Number of Reviews: 2486
As you enter Little Miss BBQ-University and go through the menu quickly, you will understand this place is legit. Their perfectly cooked options of meat by weight are like flavor bombs. Those include sliced briskets, chopped briskets, pork spare ribs, pulled pork, turkey breast, and house-made sausage. You can have some out-of-the-world pastrami briskets on Thursdays and beef short ribs on Fridays and Saturdays.
If you are craving some side dishes, try their potato salad, coleslaw, ranch-style beans, Hawaiian buns, and jalapeno cheddar grits. Moreover, they have some brilliant BBQ sauces, including sweet and tangy mustard BBQ sauce, spicy BBQ sauce, and others.
Location: 8501 N 27th Ave, Phoenix, AZ 85051
Yelp Rating: 4.5
Number of Reviews: 3695
Bobby Q is known for some "real BBQ" delicacies. You can make the most of their Happy Hour Menu from 3 pm to 6 pm on Monday to Friday. Further, every foodie will love their St. Louis ribs, briskets, pulled pork, and Q-rolls. They also make some praiseworthy chicken wings and made-to-order salads.
Location: 5037 S 24th St, Phoenix, AZ 85040
Yelp Rating: 4.5
Number of Reviews: 413
Meat by pounds, daily lunch specials, ribs, sampler, sides, and what not! Texas BBQ House is the one-stop destination for brilliant BBQ delicacies. They serve four types of combos, including meat, sliders pulled pork, St. Louis Ribs, Texas P'O Boy, drinks, and sides. Craving some more? Then, you can order briskets, pulled pork, chicken, turkey, sausage, and hot links.
Location: 2010 E Broadway Rd, Phoenix, AZ 85040
Yelp Rating: 4.5
Number of Reviews: 238
Once you are at JL Smokehouse, you must try their pitmaster picks. Those are superb combos, including meats and side dishes. Even you can go with their popular items, such as Straddling the Fence, Heavy Hitter, Whipper Snapper, and others. Along with all these signature dishes, you will definitely love their meat by pound options, including smoked sausage, rib tips, pulled pork, briskets, ribs, and chicken.
Location: 30845 N Cave Creek Rd, Ste 107-108, Phoenix, AZ 85331
Yelp Rating: 4.5
Number of Reviews: 122
As you enter Phat Turtle BBQ, their menu card will greet you with the tagline "We are Mighty Glad You Came to Visit." The feelings of gladness will be mutual as they offer some brilliant ribs, yard bird tenders, pulled pork sandwiches, burnt end sandwiches, brisket, or pork grilled cheese. Don't forget to order "Pick Your Own Meat" from their menu. You will get to choose one variation from the choices of chicken, sausage, pork, and brisket.
Location: 1019 E Indian School Rd, Phoenix, AZ 85014
Yelp Rating: 5
Number of Reviews: 7
It's time to have some smoked meats in bulk with regular and spicy sauces. The smoked meats in bulk comprise whole briskets, whole pork shoulder, whole BBQ smoked ribs, half pork shoulder, half briskets, and smoked chicken. You will also drool over their brisket sandwiches, pulled pork sandwiches, ribs tip sandwiches. They are adored for pork rib sandwiches, smoked chicken, and spicy hotlink sandwiches. Moreover, their regular, spicy and special blend sauces will surely offer gastronomic delight.
Well... who did we leave off? Let us hear all about it in the comments! Until next time, happy eating!
Reference: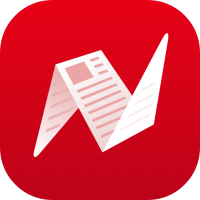 This is original content from NewsBreak's Creator Program. Join today to publish and share your own content.