One word... barbecue! Who doesn't get super excited about that? I got the goosebumps thinking about some fall-off-the-bone ribs. When it comes to this glorious food variety, Denver is no slacker. This great city has something for everyone which can make it hard to pick where to go. Overanalysis paralysis and all that jazz...
We tried to narrow it down for you. Check out 7 of the top joints in Denver based on Yelp reviews and ratings. Let's dive in like a plate of ribs!
Note: As BBQ lovers, we've been breaking down some of the best burger joints in the United States with a little help from Yelp and some solid references. While we haven't visited them all, our purpose was to spread some love and awareness for these great local (for the most part) restaurants - many of them being small businesses! Plus, it's been fun reading your comments in the discussion about how dead wrong we are (to put it VERY lightly). Please forgive us in advance. :D
Location: 4000 Tennyson St, Denver, CO 80212
Yelp Rating: 4.5
Number of Reviews: 219
It is the place to have some brilliant Texas-style BBQ. Their menu looks innovative, and each item in the menu is packed with flavors. Especially, their smoked turkey breast and smoked pork belly are out of the world. Those are succulent and will melt in your mouth instantly. You can go for their in-house delicacy, Texas hotlinks.
You can try their ribs, smoked wings, sandwiches, and other delightful items. The kids will also like the place as they will get to feast on chicken nuggets (a staple of childhood), grilled cheese, and Post Oak Barbecue special one meat kids combo with chips.
Location: 2387 S Downing St, Denver, CO 80210
Yelp Rating: 4.5
Number of Reviews: 344
It's time to have some bison back ribs, venison sausage, and lamb shoulders at the Roaming Buffalo BBQ. They operate from 11 am to until the delicacies are sold (around 2 pm) on Tuesday to Thursday and Sunday. They remain open from 11 am to their sell-out time (around 4 pm) on Friday and Saturday. You can give a call to their number 303-722-2226 in advance to check if your favorite dish is sold out or not.
Location: 900 W 1st Ave, Ste 100, Denver, CO 80223
Yelp Rating: 4.5
Number of Reviews: 263
Smokin' Yards is a place "Where Smokin is more than just a hobby." Their menu is extensive, including some brilliant smoked sandwiches, such as pulled pork, pulled chicken, Carolina pulled pork, hot links, sliced beef brisket, chopped beef brisket, brisket sloppy JO, and others. Further, you will drool over their baby rack ribs and St. Louis Style. Have we mentioned their half chicken with one side and full chicken with two sides? Those are just superb! Catfish PO'Boy and chicken fried steak are some of the other delicacies they serve.
They even have a separate menu for the kids. Your little one can gorge on some delicious brisket or pork sliders, corn dog, Mac-N-Cheese, grilled cheese, and chicken tenders.
Location: 4361 Lowell Blvd, Denver, CO 80211
Yelp Rating: 4.5
Number of Reviews: 248
Ragin' Hog BBQ is known for its Hog Pile Combo. It is a combination of one meat and two sides. You can make your choice of meat from chicken, smoked pork, and hot links. In the sides, you have Mac-n-cheese, potato salad, coleslaw, baked beans, green beans, cornbread, Collard greens, and Brunswick stew. Some other combo meals available at Ragin' Hog are:
Sandwich combo
2 meat combo
Rack of ribs combo
3 meat combo
You will love the briskets and burnt ends served at this joint. Further, their family packs include 1 lb. meat, 2 lb. meat, and 4 lb. meat.
Location: 3242 E Colfax Ave, Denver, CO 80206
Yelp Rating: 4.5
Number of Reviews: 555
Do you want to gorge on some simple yet delicious food just like the dishes made by your grandma? It's time you visit the Kitchen Table. True to its name, the place is a gem for having some unforgettable BBQ and comfort food. Once you are there, you must try their signature GOOSETOWN with four types of meats, three sides, and two cornbread pieces. Besides, their sandwiches comprise brisket, burnt ends, bison jalapeno sausages, pulled pork, and chopped chicken.
In the sides, you can have baked beans, coleslaw, potato salad, and lays chips. They serve flavorful sauces, such as Kansas City Traditional, Kansas City Spicy, and Carolina Gold.
Location: 5410 E Colfax Ave, Denver, CO 80220
Yelp Rating: 4.5
Number of Reviews: 128
"Lower and slower" this slogan always motivates Hank's Texas Barbecue to serve some brilliant BBQ items. Their menu is a perfect combination of traditional and innovative delicacies. The most celebrated items at this joint are The Tejas, Turkey Town, The Napoleon, The Squealer, Frito Pie, and others. In sandwiches, you can try some flavorful pulled pork, turkey breast, and hotlinks.
Location: 2826 Larimer St, Denver, CO 80205
Yelp Rating: 4.5
Number of Reviews: 149
Get ready for some out-of-the-world experience at Owlbear. This joint will offer you a variety of options, and the menus change on a regular basis. They sell fresh meat items every day until those are sold out. So, try to reach a little early to have a taste of what they offer.
The delicacies you can try there are lamb shoulders, beef ribs, and briskets. They perfectly rub the spices on the briskets, and the right amount of smoke makes it all the more special. Further, the salty bark acts as the perfect contrast to the juicy and tender brisket meat.
There you have it! Some of the best BBQ in Denver. Did we leave off your favorite? Let us know below.
Reference: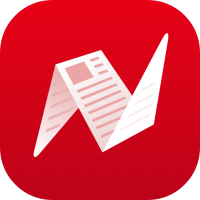 This is original content from NewsBreak's Creator Program. Join today to publish and share your own content.