BBQ can definitely be a way of life. From brisket to ribs to pulled pork to everything in between, we are on the lookout for the best BBQ joints in Topeka, Kansas! There are a handful of BBQ joints to try in Topeka. However, below you will find our list of some of the best based on Yelp reviews and ratings.
So, let's find out who made the list without further ado!
Note: As BBQ lovers, we've been breaking down some of the best burger joints in the United States with a little help from Yelp and some solid references. While we haven't visited them all, our purpose was to spread some love and awareness for these great local (for the most part) restaurants - many of them being small businesses! Plus, it's been fun reading your comments in the discussion about how dead wrong we are (to put it VERY lightly). Please forgive us in advance. :D
Location: 4211 SW Huntoon St, Topeka, KS 66604
Yelp Rating: 4
Number of Reviews: 38
Ready to fill up? You will have plenty of options at Herman's Meat and Smokehouse. They serve perfectly done bacon, chicken, pork steak, beef steaks, roast trimmings, rib eyes, fillets, hamburgers, KC's, link sausages, turkeys...etc. You won't get bored here! The place is clean and the staff friendly. If you're ready to branch out a bit, go for their pickled sausages.
Location: 2047 SW Topeka, Topeka, KS 66612
Yelp Rating: 5
Number of Reviews: 12
This joint is a paradise for BBQ lovers. You can gorge on delectable ribs, smoked sausages, and smoked meatloaves and enjoy sheer gastronomic delight. Everything here has a wonderful, smoky flavor. While many argue that they have a limited menu and hours, the food here is great and you won't be disappointed.
Location: 3150 SE 21st St, Topeka, KS 66607
Yelp Rating: 4.5
Number of Reviews: 121
Fast and friendly service at this BBQ joint will win your heart The portion sizes are generous and will even fill the tummy of people with a big appetite. You can try their melting and delicious cheesy potatoes, perfectly-cooked ribs served with a signature side. This place does not disappoint. Be sure to check out their briskets and coleslaw.
Location: 417 SW 37th St, Topeka, KS 66611
Yelp Rating: 4
Number of Reviews: 4
Once you are at the Blind Tiger, order some turkey, bacon wrap with mayo, guac, and lettuce. While not 100% BBQ, they make perfectly fried steaks that will fill your tummy and appease your palette. You can even have a taste of their regular Tiger-Que favorites including burnt ends and pulled pork platters!
There you have it? Did we leave your favorite off (apologies)? Let us know in the comments below so we can keep the conversation going. Until next time, happy eating!
Reference: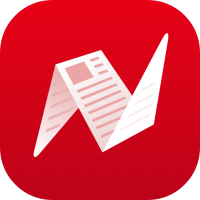 This is original content from NewsBreak's Creator Program. Join today to publish and share your own content.