There is simply something charming about Wichita. It's a great town and the residents love some good BBQ, but who doesn't? There are a number of great places to grab some world-class BBQ. Here we listed 7 of the best BBQ joints to try in Wichita, according to Yelp reviews. Let's dive in!
Note: As BBQ lovers, we've been breaking down some of the best burger joints in the United States with a little help from Yelp and some solid references. While we haven't visited them all, our purpose was to spread some love and awareness for these great local (for the most part) restaurants - many of them being small businesses! Plus, it's been fun reading your comments in the discussion about how dead wrong we are (to put it VERY lightly). Please forgive us in advance. :D
Yelp Rating: 4.5
Number of Reviews: 172
Location: 1003 E 13th St N, Wichita, KS 67214
Outstanding is the word that perfectly describes this BBQ joint in Wichita. From pulled pork to coleslaw to brisket, this place has it all! You can enjoy live music there to enhance your level of enjoyment. BBQ so good it essentially melts in your mouth and they have some amazing hot links and turkey! The sandwiches are generously filled and simply amazing.
Yelp Rating: 4.5
Number of Reviews: 127
Location: 7011 W Central Ave, Ste 116, Wichita, KS 67212
The pulled pork at this joint, along with baked potatoes, perfectly done briskets and mac and cheese are killer! They serve food in generous portions that are enough to fill the tummy of a person with a big appetite. If you are craving more, try their ribs and sausages. All the meats served here have great flavor and bite.
Yelp Rating: 4.5
Number of Reviews: 17
Location: 2958 S Seneca St, Wichita, KS 67217
As you would guess, the ribs here are top-notch but be sure to try the hot links. They are packed with flavor. Also, the slightly salty rub and sauce will impress you. You will simply drool over the smoked turkey, ham, and ribs. The portions are generous, and you can always order some delicious sides to round out your meal!
Yelp Rating: 4
Number of Reviews: 317
Location: 132 N St Francis, Wichita, KS 67202
From hot links to ribs, you won't be disappointed. Be sure to try the smoked prime rib when you are here. You will taste the subtle smoky flavor with every bite and the slow spicy kick will surely appease your palette.
Yelp Rating: 4
Number of Reviews: 67
Location: 1200 S Rock Rd, Wichita, KS 67207
From amazing chopped briskets to burn ends to delectable sandwiches, there is something for everyone at Hog Wild Pit Bar-B-Q. You will always find sandwiches filled with flavors, and some brilliant sauces to boost the flavor even more!
Yelp Rating: 4
Number of Reviews: 89
Location: 710 W Douglas Ave, Wichita, KS 67203
The pulled pork and ribs here will become your new favorites! Their sides and BBQ sauces at this joint are spot on. The meats are perfectly cooked and packed with just the right amount of flavor. The right touch of smokiness will make any foodie feel elated.
Yelp Rating: 4
Number of Reviews: 20
Location: 725 E 10th St N, Wichita, KS 67214
This place goes to battle for the best burnt-end sandwich in Witchita. They serve tender and flavor-packed meat. You can also have Hillybilly Tacos, pulled pork, and garlic slaw there. Give this place a try!
There you have it, some amazing places to get BBQ in Wichita, KS. Let us know who we left off in the comments below. Until next time!
Reference: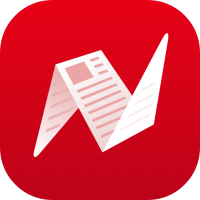 This is original content from NewsBreak's Creator Program. Join today to publish and share your own content.