You might think the best BQ comes from the south, but the folks in Boulder, CO would beg to differ! You can get it all in this awesome town, from your classic pulled pork to fall-off-the-bone ribs, the BBQ joints in Boulder are sure to please! We have compiled a list of the best BBQ in Boulder. Your appetite is the only thing you need to bring!
Note: As BBQ lovers, we've been breaking down some of the best burger joints in the United States with a little help from Yelp and some solid references. While we haven't visited them all, our purpose was to spread some love and awareness for these great local (for the most part) restaurants - many of them being small businesses! Plus, it's been fun reading your comments in the discussion about how dead wrong we are (to put it VERY lightly). Please forgive us in advance. :D
Location: 926 Pearl St, Boulder, CO 80302
Yelp Rating: 4
Number of Reviews: 592
Always fresh, never frozen, and just perfect is what you will find at The West End Tavern. Their sliced or chopped briskets, pork spare ribs, and smoked turkey are sure to please. The Daily Camera and 5280 Magazine both named this American Tavern as "Best Bar" this year. This is one you definitely want to check out!
Location: 675 30th St, Boulder, CO 80303
Yelp Rating: 4.5
Number of Reviews: 374
Yes, please! Moe's BBQ is a fusion of Memphis and the Carolina barbecue in terms of spices and offerings. They serve pulled pork sandwiches with pickles and coleslaw. Their signature dry-smoked meats are made from cherry-wood and apple-wood fire for locked-in flavors. You can taste the BBQ flavor even before you add one of their delicious BBQ sauces. Desserts are also made from scratch with recipes passed down through generations. You definitely won't be disappointed at this BBQ destination!
Location: 1335 Broadway Suite B, Boulder, CO 80302
Yelp Rating: 4
Number of Reviews: 28
To change it up a bit, Chicken On the Hill is a great culinary experience. The family atmosphere there is amazing and you can tell the employees care about your experience! They care about you and creating delicious chicken! While not technically BBQ, they offer traditional sides and have a Nashville Hot Chicken Sandwich that you need to give a try! Enjoy!
Location: 1165 13th St, Boulder, CO 80302
Yelp Rating: 4
Number of Reviews: 455
Since 1923, The Sink has been making the best BBQ and burgers in Boulder! If you're hungry, go here. With a variety of delicious meat options to choose from, along with all the delicious sides you could want, BBQ lovers will not be disappointed.
Boulder really does have so much to offer in terms of great BBQ! Boulder's barbecue restaurants are ready to serve up some tasty 'cue to suit your taste. So, who did we leave off? Yell at us below and until then, happy eating!
Reference: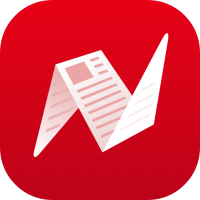 This is original content from NewsBreak's Creator Program. Join today to publish and share your own content.