We love BBQ, who doesn't? So, as we continue to list some of the best BBQ joints around the country, we get to Tulsa, OK! And what a BBQ tradition this city has! Tulsa is a melting pot of cultures and traditions that fuse to create some wonderful, incredibly delicious BBQ. Today we will break down 5 of the top BBQ joints in Tulsa that you have to try and we will keep the discussion going in the comments for those that we may have missed. Let's get started!
Note: As BBQ lovers ourselves, we've been breaking down some of the best BBQ joints in the United States with a little help from Yelp and some solid references. While we haven't visited them all, our purpose was to spread some love and awareness for these great local (for the most part) restaurants - many of them being small businesses! Plus, it's been fun reading your comments in the discussion about how crazy we are (to put it VERY lightly) for leaving off your favorites. Please forgive us in advance. :D
Location: 6175 E 61st St, Tulsa, OK 74136
Yelp Rating: 4
Number of Reviews: 135
As we start off the list, we get to the place that the late Anthony Bourdain once visited to try their great selection of foods and especially their ribs. He actually included this restaurant in his list of 13 places to eat before you die. If that's not enough to convince you to drop into Oklahoma Joe's for the best BBQ in Tulsa, then we don't know what to recommend!
Location: 601 S Sheridan Rd, Tulsa, OK 74112
Yelp Rating: 4.5
Number of Reviews: 101
When good ribs are paired with excellent service, what happens? The answer is one of the best barbecue joints in Tulsa. Leon's meats are known for their high quality, which is apparent in their bold flavor and richness. Come here for some of the best ribs in Tulsa.
Location: 5025 S Sheridan Rd, Tulsa, OK 74145
Yelp Rating: 3.5
Number of Reviews: 20
What's in a name? Well, quite a bit in this instance! When a place calls itself the Rib Crib, you know you will get some damn delicious ribs. For the last 25 years, they've been serving BBQ ribs here that really might be the best you've ever tried! While the ribs are the house specialty here, you can also find other BBQ classics as well.
Location: 1738 S Boston Ave, Tulsa, OK 74119
Yelp Rating: 4.5
Number of Reviews: 351
For those of you who like the smoky flavor of charred meat skin, Burn Co. Barbeque is the perfect place. Together with this fire-crusted skin, you'll get the tender and juicy meat that melts in your mouth. Isn't that BBQ heaven? Be sure to give this great restaurant a try if you're in the Tulsa area.
Location: 2225 N Harvard Ave, Tulsa, OK 74115
Yelp Rating: 4
Number of Reviews: 31
Looking for it all? This might be your place! It doesn't matter whether you prefer short or long ribs, as Oklahoma Style Barbeque delivers both. The secret lies in their rub, which leaves the outside of the meat a thick layer of smoke and the inside perfect. If you're craving ribs, this is the place to go.
Tulsa really does offer the BBQ lover everything! The ribs are just killer and the other smoked meats are bound to please! Who did we leave off? Just let us know in the comments below and keep the conversation going!
References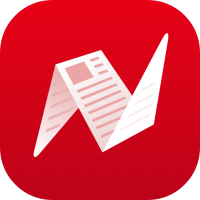 This is original content from NewsBreak's Creator Program. Join today to publish and share your own content.