We all love delicious, great-tasting BBQ. Some of the best BBQ in the country is being made right in Oklahoma City. In this article, we have shortlisted the BBQ Joints you have to try in Oklahoma City based on their Yelp reviews.
Note: As BBQ lovers ourselves, we've been breaking down some of the best BBQ joints in the United States with a little help from Yelp and some solid references. While we haven't visited them all, our purpose was to spread some love and awareness for these great local (for the most part) restaurants - many of them being small businesses! Plus, it's been fun reading your comments in the discussion about how crazy we are (to put it VERY lightly) for leaving off your favorites. Please forgive us in advance. :D
Location: 3631 N Kelly Ave, Oklahoma City, OK 73111
Yelp Rating: 4
Number of Reviews: 238
Located in Oklahoma City's heart, Leo's has been offering its customers some of the best authentic Oklahoma barbeques since 1974. There is so much to choose from when dining at Leo's that you may have a hard time choosing! The menu features ribs, smoked chicken, hot links, salads, and fresh sides.
Location: 3700 N Shartel Ave, Oklahoma City, OK 73118
Yelp Rating: 4
Number of Reviews: 472
Since opening its doors in 2002, Iron Star Urban BBQ has offered a wide variety of delectable options with true smokehouse flavors. Iron Star offers a multitude of options, including some of the best ribs in town, unique cocktails, fresh salads with house-made pickles, and even dessert options. Iron Star Urban BBQ offers delicious food, an in-house bar, a relaxed atmosphere, and even events!
Location: 315 NW 23rd St, Oklahoma City, OK 73103
Yelp Rating: 4
Number of Reviews: 163
Barbecue Eaters Anonymous voted Back Door Barbecue the "Best Ribs in OKC," and with the motto "If we can fit it in our smoker, we'll smoke it," it is no surprise that it offers some of the best options on our list. Back Door Barbecue offers a multitude of options, including some of the best ribs like "PB&J" (pulled pork, brisket, and jalapeno) sandwich, smoked lamb, pickled fried okra, smoked duck, and "Oklahoma Prime Rib" (smoked bologna).
Location: 610 NE 50th St, Oklahoma City, OK 73105
Yelp Rating: 4
Number of Reviews: 209
Bedlam Bar-B-Q likes to prepare their meats in a traditional style by curing and dry-rub applications using their own family recipes that are held to a high standard to ensure that the quality of their product is maintained for their customers. The Bedlam Bar-B-Q began serving barbecue in 2003, and it continues to do so today. Their most popular items include ribs, jalapeno sausage, tabouli, peach cobbler, and freshly brewed tea.
Location: 612 N Robinson Ave Oklahoma City, OK 73102
Yelp Rating: 4
Number of Reviews: 133
Blu's will make you eager to sniff its pits at every opportunity! When you enter the parking lot, the great aroma of freshly cooked BBQ will greet you. Blu's specializes in smoked meats that are of the highest quality and full of flavor. No matter what you order, whether it is ribbed, pulled pork, or their renowned "Loaded Murphy" potatoes, Blu's will never leave a customer unsatisfied.
It's not just one specific kind of meat or one specific way to prepare a barbecue in Oklahoma City. A perfect balance is achieved by Oklahoma barbeque, which is neither as saucy as some, nor as reliant on dry rubs as others.
Who did we leave off the list? Drop us a note below and keep the conversation going!
Reference: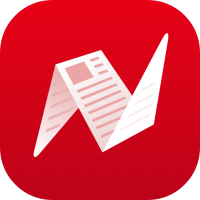 This is original content from NewsBreak's Creator Program. Join today to publish and share your own content.