Who doesn't love breakfast? Most of us crave that delicious morning (or anytime) feast! An amazing breakfast can truly make your day. Austin, TX is filled with great joints for having delectable breakfasts. Here, we have shortlisted 7 of the best places to get breakfast in Austin, TX.
Wake up and gorge on some of the brilliant menus the state capital of Texas has to offer.
Note: As foodies, we've been breaking down some of the best restaurants in the United States with a little help from Yelp and some solid references. While we haven't visited them all, our purpose was to spread some love and awareness for these great local (for the most part) restaurants - many of them being small businesses! Plus, it's been fun reading your comments in the discussion about how dead wrong we are (to put it VERY lightly). Please forgive us in advance. :D
1203 E 11th St, Austin, TX 78702, United States
How about starting your day with a good newspaper and a cup of steaming hot coffee? The day becomes sunnier with excellent French toast topped with coffee syrup and pickled butternut squash on your plate. You can even have the best-braised pork belly sweet potato hash at Paperboy.
This place is simply adorable, and it beautifully combines everything old school with new school details.
4631 Airport Blvd # 131A, Austin, TX 78751, United States
The Omelettry is surely a gem when it comes to Austin's great breakfast joints. This place has been a favorite among the locals and visitors since 1978, owing to its affordable pricing, excellent menu, and friendly services.
You can order almost any kind of breakfast there, but do not forget to try out their omelets. They make each omelet with three eggs. The omelets are stuffed with delicious fillings and fluffy. You will find some brilliant sides, including a short stack of buttermilk pancakes there.
Location: 2406 Manor Rd, Austin, TX 78722, United States
Central Texas is known for its bounty, and Dai Due makes the heartiest breakfasts using those. This dining hot spot offers seasonal fare that includes changing the menu often.
The regular breakfast eaters at this butcher shop can gorge on eggs ranchero, enriched with wild boar chorizo on the top of a quesadilla. The quesadilla is further made with homemade tortillas and drizzled with poblano cream.
You should try their sourdough pancakes if you want to start your day on a sweet note. The pancakes come with an assortment of seasonal fruits. If you are looking for a healthier option, choose their bowl of brown rice, mixed seasonal vegetables, and kimchi, topped with an egg.
Location: 1601 Waterston Ave, Austin, TX 78703, United States
Dining here feels like indulging in sheer luxury in your favorite friend's farmhouse-style kitchen. The pastries, including buckwheat scones with seasonal jam and canelés, served there, are absolutely delicious and irresistible.
You can even order a cup of steaming hot French press coffee or fresh-squeezed orange juice for some additional refreshment. Further, you will find the fluffiest lemon-ricotta pancakes there.
Location: 600 N Lamar Blvd, Austin, TX 78703, United States
From your early morning breakfast to the late-night meal, 24 Diner is one of the best eateries in Austin. Their best delicacies include:
Chicken and waffles made with white or dark meat accompanied by brown sugar butter
Vegan hash
Biscuits and gravy
Location: 4618 Burnet Rd, Austin, TX 78756, United States
You may have to wait in line to taste the best breakfast items at Pacha Organic Café during weekends. However, the delicacies served there are worth the wait. They offer drool-worthy tacos and butter-laden pancakes. Order some hot or iced latte for a refreshing experience.
2305 E 7th St, Austin, TX 78702, United States
Joe's Bakery is probably the most authentic breakfast joint in East Austin. It was founded in 1962, and it has been a thumping success since then.
The pastries available there are the best. You can further try out their Tex-Mex breakfast favorites, such as migas, breakfast tacos, and caldo. Oh yes! You should definitely try their bacon, perfectly grilled and dipped in flour.
With so many great places, I'm sure we left one of your favorites off the list. Who did we leave off? Drop us a note in the comments!
Reference: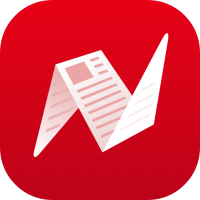 This is original content from NewsBreak's Creator Program. Join today to publish and share your own content.