America is gearing up to celebrate the Fourth of July. Greater Cleveland is not an exception. People of the Greater Cleveland Area will certainly be entertained by music, food, extravaganza, and fireworks. The patriotic sentiment is also intended to be evoked by all of the Fourth of July festivities. In addition, this year's celebration of the 4th of July is all the more special since it will breathe life into a city that has been undercover since the outbreak of the pandemic.
A fireworks display is that rare spectacle that can keep young and old alike in awe, craning their necks to watch the visual extravaganza. Here are the five best places to watch fireworks in the Greater Cleveland Area this 4th of July. These are the places based on Yelp reviews. So let's get ready for some celebrations!
Location: 1145 W. Steels Corners Road, Cuyahoga Falls
Yelp Rating: 5
Number of Reviews: 4
The Cleveland Orchestra will perform at Blossom Music Center for the first time in more than a year. This year, the Orchestra will play pieces with American themes such as Tchaikovsky's 1812 Overture and John Philip Sousa's The Stars and Stripes Forever. The Greater Cleveland Area will be gathered there to celebrate Independence Day. Once it becomes dark outside, the fireworks will begin to show their magic.
Location: Coe Lake Park, Berea
Yelp Rating: 4.5
Number of Reviews: 11
Coe Lake Park is a great place to enjoy some spectacular fireworks. Besides good food, you can also expect to have a lot of fun there. Additionally, it is one of Cleveland's biggest fireworks displays. At 5 pm, the events will kick-off, and the fireworks will begin at 9:45 pm.
Location: City Hall Campus, 9543 Broadview Road, Broadview Heights
Yelp Rating: 4.5
Number of Reviews: 73
City Hall Campus is another place in Greater Cleveland Area to witness some unforgettable fireworks. However, the possession, storage, sale, manufacture, and handling of all the fireworks are limited by the City Ordinances. Individuals who will violate the anti-fireworks ordinance will be subject to a penalty of $500.
If you want to make the most of the pompous fireworks show at City Hall Campus, you should book a seat on July 4th. As you cherish some delicious food and refreshing drink, watch out the skyline for some fireworks extravaganza.
Cleveland Light Up the Lake Fireworks at Downtown Locations
Location: Downtown Location
Yelp Rating: 4
Number of Reviews: 26
This family-friendly event will feature fireworks from Dock 20 of the Port of Cleveland. Viewing platforms are located at Jacobs Pavilion at Nautica Boardwalk, Music Box Supper Club, Shooters on the Water, Superior Viaduct, Wendy Park, and Whiskey Island. Viewers can watch the show from the Flats East Bank Boardwalk, Settlers Landing, Margaritaville, Punch Bowl Social Rooftop, Lago Veranda, and Flats East Bank restaurants.
Location: West Park & Recreation Center, 1200 Foster Ave., Elyria
Yelp Rating: 4
Number of Reviews: 280
West Park & Recreation Center in Elyria hosts a fireworks display as part of the July 4th celebrations. It will start at 7.15 pm, and the fireworks will be in full glory. Tickets must be purchased ahead of time for the fireworks.
We've put together a list of the five best places to watch fireworks in the Greater Cleveland area during the 4th July celebrations. Have a grand time with your friends and family. After last year's COVID-19 pandemic, we know you are eagerly anticipating the celebrations this year. Wishing you a happy Independence Day!
Where will you be watching the fireworks this year? What location did we leave off? Let us know in the comments below!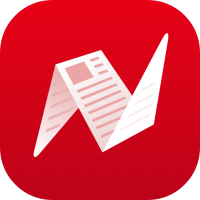 This is original content from NewsBreak's Creator Program. Join today to publish and share your own content.