The entire United States is preparing for Independence Day. St. Louis won't be an exception. There will be food, music, extravaganza, and fireworks to keep the people of St. Louis entertained. A patriotic spirit is also evoked in all 4th of July events. Furthermore, this year's celebrations of the 4th of July will be all the more special, as the event will bring life to the city that has been undercover since the pandemic broke out.
Find out where to watch fireworks in the greater St. Louis area this 4th of July. The places are listed based on Yelp reviews. So, get ready for some celebrations without further ado!
Location: 301 Prospect Ave Midtown
Yelp Rating: 3.5
Number of Reviews: 11
Fair St. Louis will still be putting on its fireworks show this year. After a commitment to change, VP has once again rebranded itself as "America's Birthday Parade" on July 3. About 9:00 pm, Fair St. Louis will also host its "largest fireworks show." It is not currently hosting any activities, like concerts or vendors, but the organization hopes to do so in 2022.
Location: 222 South Riverside Drive, St. Charles
Yelp Rating: 4.5
Number of Reviews: 1370
A three-day free festival returns this year to St. Charles Riverfest. It features live music, food trucks, and a carnival. You can also find craft vendors there. The festival will be held from 5 to 10 p.m. on Friday, July 2, and from 12 to 10 p.m. on Saturday, July 3, and Sunday, July 4. A fireworks display will take place on July 4 at 9:20 p.m.
Chesterfield Valley Athletic Complex
Location: 17925 North Outer 40 Road, Chesterfield
Yelp Rating: 4.5
Number of Reviews: 875
There will be a Fourth of July celebration at the Chesterfield Valley Athletic Complex. The party begins at 6:30 pm and features live music, food trucks, and a kid's zone. The fireworks begin at 9 p.m. Chairs, blankets, and drinks from outside will be allowed at the event, but no glass or tobacco products will be allowed. There is no charge for attending this event.
Union Station
Location: 1820 Market Street, St. Louis
Yelp Rating: 4.0
Number of Reviews: 1250
Over the holiday weekend, Union Station will host a live concert, a petting zoo, games, and more. Dr. Zhivegas will perform at the Purina Performance Plaza on July 2 from 4:30 to 8:30 pm. A petting zoo, provided by Animals R' Us on the Purina Performance Plaza, fun games, and photo opportunities will highlight the weekend in honor of the holiday.
Location: 900 TR Hughes Boulevard, O'Fallon
Yelp Rating: 3.5
Number of Reviews: 680
From July 2 to July 4, O'Fallon Heritage and Freedom Fest is full of vendors, games, fireworks, concerts, and food. Most of the festival is held in the Ozzie Smith Sports Complex, which spans Tom Ginnever Avenue and TR Hughes Boulevard. The festival is free to attend, along with the concerts. The Freedom Fest is open for Family Night on July 2 from 4 to 11 pm, with no fireworks. The grounds will open at 12 pm on July 3 and run until 11 pm, while the festival will run from 4 to 11 pm on July 4. The fireworks show will start at 10:15 pm on both July 3 and July 4.
Here are the five of the top places in St. Louis to watch fireworks for the 4th of July. It is no secret that we are looking forward to the celebrations following the COVID-19 pandemic last year. Wishing you a happy Independence Day!
Where will you be watching the fireworks from? Where did we miss?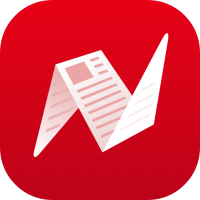 This is original content from NewsBreak's Creator Program. Join today to publish and share your own content.