Looking for a place to grab some breakfast in Houston, TX? Plenty of classic restaurants are available in Houston to serve breakfast all day, many until well into the afternoon, at least until 2 pm. Some breakfast spots even serve it until 5 pm or beyond. In this article, we have shortlisted the 7 best places to get breakfast in Houston, TX. As always, we might have missed your favorite so let us know in the comments below!
Note: As foodies, we've been breaking down some of the best restaurants in the United States with a little help from Yelp and some solid references. While we haven't visited them all, our purpose was to spread some love and awareness for these great local (for the most part) restaurants - many of them being small businesses! Plus, it's been fun reading your comments in the discussion about how dead wrong we are (to put it VERY lightly). Please forgive us in advance. :D
This restaurant is situated at 1018 Westheimer Road, Houston, TX. This place is perhaps most loved for its warm, fluffy-as-all-get-out biscuits, served until 5 pm. You can try Vietnamese steak and eggs, smoke Salmon dill scramble, and many more. If you decide to make the trip to Blacksmith, you should try a cup of fresh Steamy Joe. This place is also famous for carefully and exotically sourced coffee, which is sometimes best enjoyed as an espresso.
This restaurant is located at 3112 Kirby Dr. Houston, Texas. This is a really good place for breakfast and is often called the Building of Breakfast. The menu of this restaurant is divided into three different sections: Texas Breakfasts, Specialty Breakfasts, and Three-egg omelets. This place is famous for lemon icebox pie. You can enjoy your breakfast whether you go a little out there with Monterey shrimp omelet or order their classic Lone Star State-style with fajita steak and eggs, you will love it!
This restaurant is situated in multiple locations in Houston, TX. The Buffalo Grill serves breakfast till 9 pm. This place is famous for bacon, eggs, and hashbrown. You can also try the Buffalo Grille's signature cinnamon coffee, which goes amazing with their stuffed Anaheim biscuits.
This is an Indian café located at 2800 Kirby Dr. Houston, TX. The influence of Pondicheri has certainly endured, especially due to its breakfast, served until 3 pm daily. Every dish here is amazing with a culinary twist, railway omelet with spinach roti and keema or the Frankie with masala eggs and cilantro chutney.
This restaurant is situated at 3711 Travis in Alabama Houston, TX. This place is famous for epic soul food and boasts of the best breakfast in all of Houston City. You can have your breakfast here from 10 pm to 2 pm. The signature dish of this restaurant is catfish, complete with two eggs. You can try the waffle with a buttery pancake or even French toast.
It is very difficult to find a native Houstonian who has not had a delicious breakfast from Avalon Diner at one point or another, whether in River Oaks, Stafford, Kirkwood, and beyond. This place is serving tasty traditional dishes since 1938. This restaurant is famous for corned beef hash and eggs and egg sandwiches. You can also try a slice of cantaloupe on the side. If you are a true grits lover, you can try grits here.
This restaurant is located at 1102 Yale St, Houston, TX. This place is famous for Lola's favorite Challah French toast, which makes quite an impression with fresh strawberries, as does the home skillet with other either chicken fried steak or chicken fried rice with three eggs any style and your choice of seasoned house potatoes, parmesan grits, or corned beef hash. This restaurant serves breakfast till 9 pm every day.
The above breakfast points understand what makes breakfast great. Apart from the above 7 restaurants, there are many other places to get breakfast in Houston, though sometimes it may be more about the setting and the tradition than the food.
We're sure we missed some of your favorites and regrettably so. Let us know in the comments who deserves to be on the list.
Reference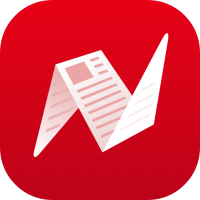 This is original content from NewsBreak's Creator Program. Join today to publish and share your own content.