The Holding Company is a three-story restaurant, bar, and live music venue located in the heart of Ocean Beach in San Diego which is just a couple steps away from the beach itself. On the very top floor, you can enjoy your meal with a beautiful ocean view as well as a view of the city. You can also enjoy a lovely ocean breeze which is perfect as the weather heats up in San Diego.
The Holding Company offers a fusion menu that mixes recipes and styles between many different types of Asian cuisines from Chinese cuisine to Japanese cuisine to Korean cuisine. The most impressive thing about this restaurant is their ability to provide all these different cuisines in their menu while being able to do each of them justice and retaining the most valuable aspects of each dish and cuisine. They are sister restaurants with OB Noodle House so if you enjoy the style of their dishes and menus, you'll love this restaurant as well!
First and foremost, I have to talk about their chicken curry ramen. I've tried curry ramen at many ramen restaurants and I have always felt that it was missing something and the flavors are generally too light or watered-down for my liking but The Holding Company completely blew all those other restaurants out of the water. Their curry flavor was absolutely on point and extremely flavorful, not watered-down at all. The noodles were very tender and soft and went very well with the curry broth. There is a slight spice to it, as do most curry dishes, but I feel that the spice is very manageable and complimentary for their curry broth. They also give an entire marinated soft-boiled egg, which is literally my weakness, and the egg was cooked so perfectly with a slightly runny yolk. We all absolutely loved this dish and would definitely recommend it to all the curry enthusiasts out there.
Next is another one of my favorites that I tried from them which is their HoCo poke bowl. This poke bowl is served with sushi rice, edamame, fresh avocado, seaweed, pickled ginger, fresh ginger, cucumber, green onion, and spicy mayo. In terms of fish, you get the option to choose between ahi tuna and salmon, I chose salmon because that is my personal favorite type of fish. I thought that this poke bowl was absolutely perfect and included everything that I could've ever asked for in a poke bowl. It is also slightly spicy, but even less than the curry ramen and definitely manageable and quite a pleasant addition to the bowl. Their fish tasted very fresh and had a great texture, very tender and satisfying to bite into.
We of course had to order their sizzling filet shaken beef which is one of their most popular dishes and definitely a head-turner when it comes to your table. It comes fresh off the skillet, still sizzling as it sits on your table and has a very strong and pleasant smell that makes everyone around your drool and wonder what you're having. When this dish arrived at our table, a couple of people approached us separately asking what the dish was because they wanted to order it for themselves. Other than its enticing nature, the beef itself is actually extremely well-cooked while still remaining very tender all the way through, not tough at all. The flavor is on point and it goes perfectly with rice which it comes with. This is definitely a staple and you really can't go wrong with it!
Last but not least is their walnut shrimp. I am personally a walnut shrimp enthusiast and I feel like you also can't go wrong with walnut shrimp. I thought theirs was quite good and it is exactly what we asked for. However, in hindsight, I felt that I should've ordered a different dish as this dish is rather basic and we could've tried out more unique dishes that they offered, but regardless it was still a good dish and perfect if you're looking to have walnut shrimp.
On top of the food, I wanted to make it a point to talk about their delicious cocktails! It has been a while since I've had a cocktail that I enjoyed this much and it is their "It's Five O'Clock Somewhere" which is made with Skrewball Peanut Butter Whiskey, Rum Haven Coconut Rum, fresh pineapple, and coconut. This cocktail is not only served beautifully in a coconut cup, but it also tastes amazing. This one is perfect for coconut lovers (definitely would not recommend if you don't like coconut) and also if you're more of a light drinker and don't like a strong alcohol taste. I literally couldn't even taste the alcohol at all so it just felt like a pleasant and refreshing coconut drink, definitely recommend it! They also have an extensive wine and alcohol shot list which is great for having a good time with some friends.
Follow me on Instagram @sanfoodiego for more food-related content!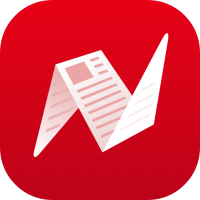 This is original content from NewsBreak's Creator Program. Join today to publish and share your own content.