Cafe 86 is an ube-centered dessert and drink shop that has been popularized for their Filipino desserts, including their Halo-Halo and their ube sweets, including their ube cheesecake, ube truffles, and ube flan cupcake which are all to die for!
For those who are unfamiliar with the term "ube," ube is a purple yam that originated from the Philippines and has recently become extremely popular and trendy in the sweets and dessert department. It is very similar in nature to the sweet potato which we are more familiar with, but it is actually even sweeter than the sweet potato we know and has a more mellow and less nutty flavor. Many often mistaken ube for taro, which is another root vegetable, because they both have a similar and distinct color to them, i.e. purple, and are both often used in Asian desserts and food. However, their differences lie in the fact that taro is more common in Asian savory dishes and ube is pretty much only seen in Asian desserts. However, for drinks, like boba, it is more likely that you will see a taro flavored milk tea rather than an ube flavored one. Over the years, ube has become extremely popular in desserts not only because of the beautiful and vibrant purple color that it adds to the desserts, but also because its naturally sweet and pleasant taste as well as its versatility and how easy it is to incorporate into all desserts.
Now, back to Cafe 86. Cafe 86 offers an abundance of different drinks from milk teas to milkshakes, lattes, and slushies. One of their most popular drinks is, of course, their ube monster milkshake, which is an ube milk shake with crushed oreos. This drink is a great way to truly taste the ube flavor that is predominantly in most of their menu options. This is a delicious, thick, and creamy milk shake with a beautiful, vibrant purple color and a very smooth texture with a pleasant sweet, but not overbearing taste.
Next, another extremely popular item from them is their Halo Halo or, similarly, their Upside-Down Halo-Halo. Both are made with similar ingredients that are also largely customizable. This item is less ube focused, but more of an overall popular Filipino dessert item that can be found at many Filipino dessert shops. Their signature Halo Halo is made with coconut jellies, jack fruit, boba, frosted flakes, a scoop of ube Ice cream and flan to top it off. All these ingredients can be removed without impacting the overall taste of the dessert, and you can also choose to add other toppings that they offer to your drink if you would prefer. I have to say, their flan is one of my favorites for Halo Halo and, therefore, is a must! Similarly, their Upside-Down Halo Halo uses an ube base rather their signature base and includes coconut jellies, jack fruit, boba, frosted flakes, flan, and a scoop of vanilla ice cream, rather than ube ice cream. Both of these desserts are absolutely delightful and have so much texture that you will never get bored! Not to mention they're also extremely beautifully presented and very picture-worthy.
Now for their specialty desserts, they are all ube based and includes their truffles, their cheesecakes, their cupcakes, and their crinkles. I personally tried all of their specialty desserts except for their crinkles and I have to say they never fail to amaze me with their quality and just how delicious and addicting each of their desserts are. Each of them are so rich with flavor and are all made to perfection. Their cupcakes are one of their most popular items and is made with an rich and moist ube cupcake and topped with flan instead of frosting. Talk about heaven! Something about the difference in textures between the cupcake and flan makes this a heavenly experience and not to mention the flavors are so rich and vivid and I love that it literally just melts in your mouth. This cupcake just by itself is one of the most well-made cupcakes I've ever had in terms of moistness and texture.
Another extremely popular and recommended item has to be their truffles which were honestly unreal. They were so dense with ube flavor while still remaining so moist and soft that it melts in your mouth. This experience completely blew my mind and is now one of my favorite desserts ever. Words cannot describe the sensation I felt, you simply have to try it yourself to understand the feeling.
Other than ube, they have lots of other great options as well such as their Milo cupcake, which is a chocolate fudge cupcake topped with whipped cream, their selection of fruit teas, including peach mango green tea, mahalo mango, and more, and their diverse selection of different flavored milk teas and milkshakes.
Follow my Instagram @sanfoodiego for more food-related content!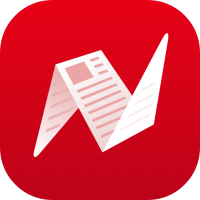 This is original content from NewsBreak's Creator Program. Join today to publish and share your own content.