San Diego Burger Company is an award-winning burger restaurant located at the heart of the beautiful Seaport Village in Downtown, San Diego. Seaport Village is a lovely tourist area next to the ocean with lots of entertainment and excitement throughout the year. All of their burgers are made fresh to order with high-quality group beef sirloin steak and fresh, locally sourced ingredients. They also serve chicken, turkey, fish, and veggie burgers as well as the plant-based Impossible Burger. There are also hot dogs available on the menu. They also have gluten-free lettuce wrap options for those with dietary restrictions. These burgers pair perfectly with their locally-sourced draft beers and delicious sides like onion rings and various versions of fries.
For our meal, we ordered their avocado bacon cheeseburger, their double bacon cheeseburger, and their fish burger. As for sides, we ordered their chili cheese fries and their onion rings. This made for such a classic and delicious American meal that was so comforting and fulfilling.
First and foremost, our favorite burger has to be the avocado bacon cheeseburger. This is their top seller and is basically their bacon cheeseburger with fresh avocado pulp. We all know avocado makes everything just that much better, so it is no surprise that this is our top favorite of the day. The avocado's flavor and texture just added that little bit of uniqueness to the burger and helped give it a wider flavor profile to minimize any monotony while eating the burger.
Next up is their double bacon cheeseburger which is just perfect for those bacon lovers out there. Not only is there double the bacon, but there is also double the patties and double the cheese. This is a meat and cheese lover's heaven and the quality of the meat is top tier. The patty is cooked perfectly and the bacon is extremely crispy. I absolutely loved this burger, except for the fact that it is quite heavy, which is why I prefer the avocado burger slightly more than this as the avocado helped change things up a bit.
Lastly for burgers is the fish burger which is made with fried fish, lettuce, tomatoes, and tartar sauce. This burger was great as well, although, I expected it to be like a filet-o-fish from McDonald's, but it tasted slightly different from that. I think part of it is because the cheese is missing from this one but also the fish was very different as well. This fish tasted a lot more "real" and fresher, which in turns adds a bit of that fishy realness, which I don't mind at all, but it just made it very different from what I had expected from it. As you might know, the fish filet from the filet-o-fish from McDonald's has absolutely no fishiness and almost lacks realistic fish flavor, which I honestly don't mind and personally enjoy, but this one definitely uses an entirely real fish filet. Overall, loved it, and tartar sauce is always a plus for me.
First for sides is their onion rings. These are real beer-battered onion rings that are seasoned and fried to perfection. I personally really loved these, they were soooo crispy and the onion inside it was juicy and flavorful. The only thing I would change is for the onion inside to be more thick-cut so I can get more of that onion. But other than that, this is literally the perfect side dish that anyone would enjoy, and they're just so addicting, I had to stop myself from eating them all.
Last but not least are the chili cheese fries. These are made with their classic seasoned fries and topped with fresh chili con carne and melted American cheese. These were the perfect chili cheese fries for me. I loved the flavors and the cheesiness of them, not to mention the fact that their fries are literally the perfect fries, slightly thicker cut but crispy on the outside and soft and pillowy on the inside. The fries are perfectly seasoned yet you can still taste the potato flavor, I could eat these all day!
I think next time I would want to try their salmon burger and one of the hot dog options that they offer. Overall this was a fantastic dining experience. All of their food options are perfect for sharing with friends and enjoy next to the ocean with the wind blowing through your hair. Not only are scenes beautiful here, but the overall vibe of this place is just lovely and screams fun. After you eat, you can also enjoy ice cream from one of the nearby ice cream and dessert shops and you can walk around to digest some of that food before you get back to eating again!
Follow me on Instagram @sanfoodiego for more food-related content!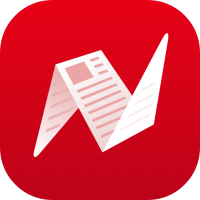 This is original content from NewsBreak's Creator Program. Join today to publish and share your own content.