Yakiniku Osen is a new Japanese BBQ spot that serves high quality wagyu as their meat options. They opened up not long ago in Silverlake, Los Angeles and they are creating the ultimate luxury experience with the highest quality ingredients.
For a bit of background, "yakiniku" commonly refers to a style of cooking bite size meat (generally beef) and vegetables over a flame of wood charcoal. It is one of the most popular national dishes in Japan. In other words, "yaki" means grill and "niku" means meat.
For those who are unfamiliar with wagyu, wagyu is a type of beef that originated from Japan and is shipped with the names of the areas that they come from. For example, a very well-known type of wagyu beef would be Kobe beef which originates and is shipped from Kobe, Japan. What makes wagyu beef special is its increased fat percentage due to the cattle being raised with less grazing and more feeding, thus resulting in much fattier cattle. Wagyu is considered one of the most luxurious and sought-after delicacies out there and is often classified along with caviar and black truffle.
For our meal, we had two courses and a selection of yakiniku meat with different cuts and qualities. First and foremost, for our first course (appetizer) we had the wagyu beef uni which is very straightforward but honestly absolutely amazing. The dish had a crispy seaweed chip topped with wagyu tartare, uni, and caviar. This was the perfect single bite and it was an incredible overall experience in terms of both textures and flavors, not to mention it is beautifully crafted. This was hands down one of my favorite parts of the entire meal!
Follow me to see more articles like this.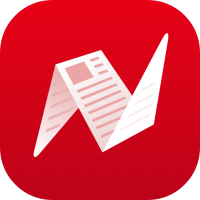 ...
Next up is the osen tartare salad. This was also delicious and quite refreshing. The tartare had a pleasant sweet flavor to it and it was super tender. The salad is also a nice touch to help balance out the entire dish. Overall, a solid appetizer, but doesn't quite compare to the amazing dish above.
The last item in the first course is their wagyu beef katsu sando. This is your classic wagyu sando with a thin Japanese bread and medium rare wagyu katsu in the middle. The wagyu was cooked very perfectly making it very tender and easy to bite into. When I think of wagyu, this would be the type of experience I expect. And the flavors were also very on point, it did not overpower the wagyu at all but instead let it shine while being present. Definitely a must-try!
For our second course, we first had their A5 wagyu beef tartare bowl, this one was served with rice and a bit spicy. The tartare, again, was really high quality but this one had a different flavor profile, it was much more savory with a kick of spice that complemented the dish well. I loved the addition of the egg yolk as well, always a great addition to make dishes more creamy and flavorful.
Next is their oxtail cold lime somen. This is a cold noodle dish that is also vegan friendly. I personally really enjoyed this dish, partially because it was a great change of pace from all the heavy and savory meat. This dish was very refreshing and the noodles were lovely. The soup is very clear and light in flavor but well balance with the lemon flavor. I love a cold noodle dish so this was a great option for me!
Then, we ordered 2 kinds of A5 Japanese Wagyu and 3 kinds of US Wagyu Beef. This was honestly a lot of us, especially since wagyu is very fatty, it became quite heavy after a while. But the beef is extremely tender and melts in your mouth. You can cook it on your own however you like on their charcoal grill, they will also show you how they prefer to cook it first so you have an idea of how long to leave it for.
Lastly, we were served their daily special dessert which changes daily (hence the name) and I was seriously so impressed by it. This truly demonstrates how well rounded this restaurant is that even their dessert is top tier and perfectly crafted. It was a matcha mochi cake with black sesame ice cream and the flavors and textures were simply immaculate and I couldn't help but keep eating it even though I was SO full.
Follow me @sanfoodiego on Instagram for more food related content!
Follow me to see more articles like this.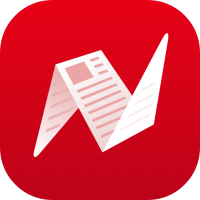 ...
This is original content from NewsBreak's Creator Program. Join today to publish and share your own content.