Swagyu is a wagyu focused butcher shop and restaurant that opened not too long ago in Pacific Beach, San Diego. Their restaurant features the best wagyu in the world from the US, Australia, and Japan. In addition to their new restaurant in Pacific Beach, they also sell high quality wagyu online, shipping worldwide, with prices ranging from $130 to over $300 for a cut of wagyu.
For those who are unfamiliar with wagyu, wagyu is a type of beef that originated from Japan and is named after the regions that they originate in. For example, a very well-known type of wagyu beef would be Kobe beef which originates and is shipped from Kobe, Japan. What makes wagyu beef special is its increased fat percentage due to the cattle being raised with less grazing and more feeding, thus resulting in much fattier cattle. Wagyu is considered one of the most luxurious and sought-after delicacies out there and is often classified along with caviar and black truffle.
Now let's talk more about Swagyu. Swagyu has quite a small menu because they are very specialized in what they do and the type of food they create. For our meal, we ordered their swagyu burger, A5 katsu burger, aussie skewers, and A5 skewers. They also have a separate brunch menu, interestingly enough, and an alcohol menu filled with various beers and sakes.
First and foremost, their swagyu burger was great! It has all the components that you would expect in a good burger (except it doesn't have any vegetables, but who needs those) and the patty is definitely the star of the show. The patty is extremely flavorful and tender with a great texture, and I would not expect anything less as they are a wagyu focused restaurant. Overall, the flavors were super on point, the bun was lovely as well. This is definitely a solid burger and a solid option for those that are just looking for a great burger to enjoy at a wagyu restaurant.
Next up is their A5 katsu burger, which I would consider more of a sandwich situation, burger doesn't seem as fitting for it. This is your classic katsu sandwich which is how wagyu is generally served at the higher end level. This really helps you get a taste and feel of the wagyu as it only comprises of three ingredients: bread, wagyu, and sauce. This sandwich was quite disappointing to me because the sauce was way too strong in the wasabi flavor that it was difficult to really enjoy the high quality wagyu. The sauce really punches you in the throat and nose and was a little uncomfortable. I think the overall experience would have been much better if they put less sauce or made it so the sauce wasn't so wasabi forward. The quality of the meat was great though, it was perfectly cooked, nice and medium rare and the bread was a Japanese bread that was slightly sweet and very complementary of the sandwich.
Lastly, I tried both of the skewers that they offer. Both were great, skewers is another really great way to really get a feel of the wagyu. I would say the aussie skewers were good but not mind blowing and there was nothing too special about it, but still great in general, I just expect more from a wagyu focused restaurant. However, the A5 skewers are a completely different story. These skewers were absolutely delicious and I was shocked by how tender and flavorful they were. These really gave me the melt in your mouth experience I expected from wagyu. I highly recommend getting these skewers, even if you don't get anything else on the menu.
Follow me @sanfoodiego on Instagram for more food related content!
Follow me to see more articles like this.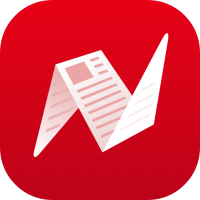 ...
This is original content from NewsBreak's Creator Program. Join today to publish and share your own content.