The Butcher's Cut is a relatively newer restaurant and is the newest steakhouse located at the heart of Gaslamp Quarter, San Diego. They are a contemporary grill and steakhouse that also specializes in seafood and they consider themselves an inspired California cuisine. They offer an award-winning wine list and cook with all locally grown vegetables and perfectly aged steaks.
First and foremost, let's talk about their tomahawk chop. This is a huge steak, mainly because of the large bone that comes out of it, but there is plenty of meat in this steak as well. It comes in two sizes, a 24-ounce steak, and a 32-ounce steak. It's hard to talk about this piece of steak without talking about its amazing presentation and how stunning it looks. It is definitely a showstopper and will make everyone turn their heads when it comes out. But on top of being beautiful, the steak is also delicious! It is so flavorful and well-balanced, and the meat is cooked perfectly with a good balance of lean and fatty meat. All their beef is USDA prime beef that's been aged 21 days which is perfect. This steak doesn't come with any accompaniments, although you could technically eat the garnishes, although I wouldn't recommend it. For the size and quality of this steak, the price is well worth it. And although it is a bit difficult to eat around the large, protruding bone, it is worth the effort for both the aesthetic appeal and taste.
Follow me to see more articles like this.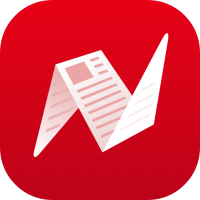 ...
Their big eye tuna tartare is made of raw big eye tuna, avocado, sesame seeds, and citrus ponzu. This was hands down one of my favorite dishes from the night. I personally really enjoy raw fish, especially salmon, so this was right up my alley. The fish itself was very fresh and the ponzu sauce really helped to balance with the flavor of the fish. The fish was also very tender and almost melts in your mouth as you bite into it, which is the desired texture for raw fish. Fish and avocado are just a match made in heavy, the textures just complement each other so well and the avocado adds a bit of creaminess to the fish. This was just a magical combination. The sesame seeds also added a bit of flavor and aroma to the dish as well as some extra texture. This is a fantastic appetizer, especially if you really love fish. This dish is also beautifully presented, as are all of their other dishes, but this one is definitely a beauty.
Their grilled octopus is probably one of my favorite grilled octopus dishes that I've had. Grilled octopus is definitely not for everyone, but if you enjoy octopus, this one is a great option. It is cooked pretty much to perfection, you can easily cut or bite into it without any effort. It is flavored perfectly as well, their pesto aioli is delicious, not too salty but still flavorful enough, and lets the octopus shine. It is served on top of garbanzo beans though, which may be a turn-off for some. I didn't mind them, I just didn't eat them, I don't think that it really added much to the dish.
Last but not least, their scallops fall under the "from the sea category" and are considered an entrée or main dish. The scallops are pan-seared and made with cipollini potato puree, chickpeas, organic zucchini, sweet peppers, and kumquat sauvignon blanc. Their scallops are fantastic and also cooked perfectly. Very easy to cut through and has a satisfying texture when biting into it. This was a great dish, but I have to say, for the price and as an entrée, this is definitely on the higher end of pricing. There are only four medium-sized scallops that will likely not fill you up, so I don't think it makes a good main course. As tasty as it is, the price isn't really worth it for what you get.
Now, let's talk about their cocktails. They have quite a wide selection of cocktails on their cocktail menu, and not to mention, they also have an award-winning wine list, which we did not look into, but I would recommend doing so if you're more of a wine person. The bartender that took care of us was super sweet and she gave us many great options and we ended up ordering more than we should have, but it was worth it. We ordered a total of 4 drinks, the Covid-Ninetini, the Phase Five, the Space X, and the Lockdown Old Fashioned. Clearly, there is a bit of a theme here with the drink names, and we definitely had a good laugh at them when we noticed. The Covid-Ninetini is a botanical gin with Campari, grapefruit, white vermouth, and cotton candy on top. The Phase Five is made with Tito's, Aperol, peach puree, and citrus, and is a frozen drink. The Space X is made with mezcal, coffee liqueur, grapefruit, and espresso martini. And the Lockdown Old Fashioned is made with bourbon, angostura bitters, chili and cherry syrup, and burnt orange zest. A standout for me was their Lockdown Old Fashion, super fun and tangy, a really sweet drink but goes down really easy. The Covid-Ninetini is great as well, quite sweet, and goes down easily, love the addition of the cotton candy for flavor.
Phase Five, Covid-Ninetini
Lockdown Old Fashioned
Follow me on Instagram @sanfoodiego for more food content!