Ozumo is a Japanese restaurant located in Embarcadero YMCA in San Francisco, they also have a location in Santana Row in San Jose, but their menus are different from one another. Their menu is made up of smaller, "tapas" style dishes that are meant to be shared with friends and family.
For our visit, we ordered their dragon crunch roll, the truffle salmon uni carpaccio, the hanabi, two pieces each of their maguro (bigeye tuna), salmon (sake), and Hamachi (yellowtail) nigiri, the tuna tataki, their corn fritters, and their matcha crème brulee. This was an absolutely amazing and fulfilling meal and I can't wait to tell you all about it!
Follow me to see more articles like this.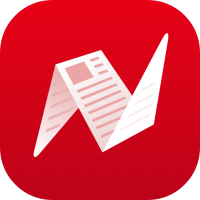 ...
First and foremost, their dragon crunch roll is made of tempura unagi, avocado, snow crab, shrimp, ao nori, tempura flakes, and unagi sauce. When I say this is the best dragon roll I've ever had in my life, it is definitely no understatement because this roll was simply life-changing. Pretty much every sushi place has dragon roll but this place makes it like no other and it was definitely one of the standouts of the night, possibly even my favorite dish. The addition of the super soft, tender, and flavorful snow crab (instead of imitation crab) is a gamechanger. The flavors just worked so well, nothing too overpowering but just super pleasant. The roll itself is very soft and tender which makes for a very satisfying eating experience. I just cannot believe I almost didn't order this because I thought it was too generic but I'm so glad I did. If there's anything you take away from this, it should be that you absolutely have to order this roll if you go here. This roll made me regret not ordering more rolls because of how high up this got my expectations for their rolls. 10/10 incredible, highly recommend.
Next is their truffle salmon uni carpaccio which is made of seared salmon, black truffle oil, sea urchin, ponzu, tobiko, and microgreens. This dish is perfect for those truffle lovers out there (like me!). The truffle flavor is great and really comes through. The fish is super fresh of course, and the addition of the uni makes this dish incredible creamy and soft. Very delicate for sure and makes for a luxurious dining experience. I will say, this dish is definitely not cheap as you get 5 pieces of fish for $30, however, the ingredients (salmon, black truffle, uni) make it totally worth it.
Next is the tuna tataki, which is their seared black-pepper crusted yellowfin tuna, black truffle oil, ponzu, grated ginger, and garlic chips. This was delicious as well, the fish is very fresh and seared to perfection. I didn't like the texture of this one as much as the salmon uni carpaccio but the flavors were still on point and, of course, I love the truffle flavor that comes through in the sauce.
Then we tried their hanabi, which is yellowtail sashimi with avocado, warm jalapeno-ginger, and ponzu. This was very enjoyable and the japaneno-ginger added a nice warmth and kick to it and was not spicy whatsoever. Avocado and fish is just the perfect combination of flavors and textures so this made for a very great experience. The yellowtail had a great texture and practically melts in your mouth which is incredible. I definitely recommend this one.
We tried a variety of their nigiri (tuna, salmon, yellowtail) and they were all really great. For their price point, it is expected that they have high-quality fish and they definitely did not disappoint. The rice to fish ratio is just perfect and the craftsmanship of the nigiri showed integrity and how much care was put into crafting it. Salmon will always be my favorite sushi fish but they were honestly all very well done. I highly recommend ordering their nigiri and sashimi because you know the fish will be of great quality. And all of their nigiri pretty much melted in my mouth which is just amazing. It is the ideal for every sushi experience.
We also ordered their corn fritters, which is not something you would normally order at a traditional Japanese/sushi restaurant, but it was highly recommended by the waiter so we had to try it out. It turned out to be very good. Super crispy and the sweetness of the corn was very addictive, and I found myself really liking it. It definitely makes for a good appetizer. I actually would recommend it but it might not be what you're looking for if you wanted a really luxurious sushi dining experience.
I also wanted to briefly note that we also got their garlic soy edamame and these were just so addictive. The garlic flavor is very strong, so definitely don't order these if you don't like garlic, but it was very pleasant (as someone who enjoys garlic) and addictive. I didn't think we were going to finish the entire bowl (it was quite sizeable) but we kept finding ourselves going back for more. Great appetizer!
Lastly, the dessert. We ordered their matcha crème brulee which came with a matcha cookie. Unfortunately, I don't have raving reviews for this because the matcha flavor was almost nonexistent. We were very disappointed because our expectations were so high from the rest of the meal and we thought since it was a traditional Japanese restaurant that their matcha would be on point, but it wasn't. I will say, their crème brulee is great, not the best I've ever had, but still a solid dessert. The only issue is that the matcha flavor was severely lacking and the matcha cookie it came with was not great either.
But overall, this was still an incredible meal and I'm sad that I can't go back for their dragon crunch roll anytime soon since I only went to San Jose for a trip. This was definitely some of the best sushi I've ever had, so I highly recommend it!
Follow me on Instagram @sanfoodiego for more food content!