Friendly Donuts is a family-operated business that has been running since the 1980s and is located in Orange of Orange County. They are most well-known for their mochi donuts and dossants, which are a half-donut, half-croissant hybrid which is quite unique to Friendly Donuts. It is quite a hole-in-the-wall place with a very casual logo and design. Their shop carries a large variety of donuts and flavors and they also make breakfast sandwiches and drinks.
These days there are many mochi donut places out there, especially in the Orange County area, but Friendly Donuts stands out to me as one of the best I've ever had, and trust me, I've had a lot. Friendly Donuts is very well-known for their ube mochi donut and rightfully so. When I first had their ube mochi donut, I was so blown away by how soft they were and how rich the ube flavor was. It was not heavy at all and the flavor was extremely pleasant, I could honestly eat a whole dozen of them! For those unfamiliar with ube, ube is a purple yam that originated from the Philippines and has recently become extremely popular and trendy in sweets and desserts. It is very similar to the sweet potato which we are more familiar with, but it is actually even sweeter than the sweet potato we know and has a more mellow flavor. For those who already know and like ube, you absolutely have to try their ube mochi donut, you will not regret it, and for those who have never tried ube before, this is definitely the perfect opportunity for you to do so!
Follow me to see more articles like this.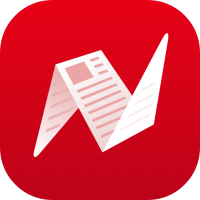 ...
In terms of mochi donuts in general, their mochi donuts always seem fresh to me and always very soft. I also like that their flavors are very on point and are not too overly sweet. Generally they are rather light which I like. They offer unique flavors that are harder to find at other donut shops and they change their flavors up from time to time so you can try something new every time you go, however, their ube mochi donut will always be there, thankfully! Their mochi donuts are some of the freshest and most well-flavored mochi donuts I've ever had and their quality is consistent every time I visit.
On top of mochi donuts, they also sell regular donuts with a variety of unique flavors as well as several classic ones. You can never go wrong with the classic glazed donut, which is one of my personal go-to's. I have not tried many of their regular donuts so I can't quite speak for them, but every time I go, they always look really good and I'm always tempted to try them, but I generally just get a few regular ones with the rest of the box being mochi donuts, since those are my favorite. I will definitely go back to try their regular donuts though.
Another variety of items they sell is their dossants (donut-croissants hybrid). These are extremely light and flaky with the lovely texture and lightness of croissants with the shape and slightly doughy nature of donuts. They are basically the best of both worlds and are definitely worth a try if you've never had them before, or if you love croissants. These come in many flavors as well and they generally come in a sandwich kind of style where there are two dossants and in the middle is generally cream, jelly, and/or fruit. These are the absolute perfect morning treats and go so well with a nice cup of coffee.
Starting this year, Friendly Donuts are selling vegan donuts so those with dietary restrictions can also enjoy their donuts, how awesome is that! Make sure to head on over to support a local small business and also get some amazing donuts and drinks while you're at it!
Follow me on Instagram @sanfoodiego for more food-related content!