Photo by Matthew Ball on Unsplash
"I'll give you the chair if you vote for Trump!"
The man jokingly shouting this startled me out of my conversation with my mother, who was visiting me in Israel at the time. We'd taken a trip to Eilat — basically mini-Vegas on the Red Sea, and were talking US politics during the 2020 election when we were interrupted by a stranger who wanted to sway our vote in exchange for a lounge chair closer to the water.
Ignoring the rudeness of his interruption (Israelis proudly choose to ignore such things) I explained to this guy that while I could see, from his point of view, why Trump was a gift to Israel — moving the embassy, cutting funding to the Palestinians, unquestioning political support, and an exit from the Iran deal — that ultimately we would pay the price for this guy if he had another 4 years in office.
Why is this? Well, one thing he didn't get, but which Americans do, is that politics in the US swings like a pendulum.
It's like Newton's third law: for every action, there is an equal and opposite reaction. The same could be said of knowledge and politics which academics call Hegelian dialectics.
In a nutshell, for every thesis, you have an opposing thesis — whether that be Johnson's welfare society and Nixon's conservative efforts to roll it back. Clinton's entanglements in Eastern Europe and George W. Bush's electoral promises of a more restrained America (seriously, he ran on that platform in 2000). Or Obama's desire for reducing tariffs and increasing funding for international cooperation vs Trumpism's pullback towards American isolationism.
These ideas are built on top of one another, and generally are born as a direct result of each other too.
There's another word for this evolution.
Israel — US Relations Go Down the Tubes
This was coming off the heels of Benjamin Netanyahu's disastrous relationship with the Obama administration. During which, the (now former) Israeli PM had broken nearly every international diplomatic norm: lecturing Obama on live TV, inviting his political rival Mitt Romney to campaign in Israel, and finally accepting the invitation of John Boehner to address both houses of Congress where he railed against the JCPOA (Iran nuclear agreement) putting himself diametrically opposed to a sitting US president.
This culminated in a breakdown of Obama and Kerry's Israel-Palestine peace agreement. In frustration, Obama ordered his UN Ambassador, Samantha Power, to abstain from United Nations Security Council Resolution 2334 which declared that Israel's settlement building in the West Bank was in "flagrant violation" of international law.
But after 8 years of "Obama-ism" the country, and the world, was going to swing hard to the right.
Enter Donald J. Trump
Such renowned figures included Egyptian President Abdel Fattah Al-Sisi (before a meeting with him Trump once loudly asked, "Where's my favorite dictator?"), Brazilian President Jair Bolsonaro, Hungarian Prime Minister Viktor Orbán, Indian Prime Minister Narendra Modi, and Philippine President Rodrigo Duterte.
Although Israel is a (mostly) successful democracy (not counting being dragged into 4 elections in a row) Bibi having membership in such an elite group of dictators and far-right sociopaths wasn't a great look for the nation. Nor did it help to reduce the tension between Israel and the American left, who polls showed were steadily inching away from the Jewish state.
Israel had been turned into a partisan issue, after Bibi had essentially demanded that America choose between himself and Obama. Under Trump, that division had only deepened.
The Greatest Gift
The more Trump America got, the likelier it would be that the next president would be as equally far to the left as he had been to the right. Equal and opposite reactions.
The 2020 election provided a get-out-of-jail-free card for the US. Instead of campaigning on radical change, Biden promised a return to normalcy. All the candidates who wanted major reforms — from Andrew Yang to Bernie Sanders — were being squeezed out by a centrist Democratic party who likely realized that if they didn't act fast to cinch this election, then they may soon be bowing to some UBI-loving, Wall Street hating, environmentalist. The horror!
I also saw this as Israel's chance to restart its relationship with the US as well. After all, the worst that Biden — a guy who always seemed to be one breath away from making a racial slur — said about Netanyahu was, "Bibi I don't agree with a damn thing you say but I love you."
Would Israel get carte blanche to do whatever it wanted? No. Would funding return to the Palestinians? Probably (it did). Would the US try to return to the nuclear agreement? Yes (although success remains to be seen).
But would Israel become a pariah in the eyes of the left? No (or, at least, not yet).
How great is it to be right about something?
Not only did Biden's rise to the presidency mean that Israel had an executive branch not dedicated against Israel, but its effects had major implications for Israeli politics as well.
Bibi, after serving as Prime Minister for 15 years, was out. In his place came Naftali Bennett who, despite his own right-wing leanings, found himself in a coalition with Israel's left and center-left meaning that his hands were tied on a number of issues.
The meeting between the two national leaders was a subdued, if not unsuccessful one. Biden, who bases much of his politics on personal relationships, didn't seem to find any fault with how Bennett presented himself.
Bennett, who wanted to move away from his predecessor's combative style of politics, proved that he wasn't willing to be too verbally aggressive against the Middle Eastern policies that Israel doesn't like, while still articulating Israel's agenda in a way that still gives him credibility with the Israeli right.
In short, Israel gets a chance to return to the American fold thanks to Biden and his moderate, unambitious politics.
To be honest, I wish America had picked a more revolutionary leader. One who would handle Israel with a much heavier hand.
As my Israeli father-in-law likes to remind me, there are a lot of crazy people in Israel with a lot of even crazier ideas.
He's right. This country is fueled by religious zeal and trauma brought about by war and the history of Jewish persecution. When people are traumatized they often react violently to threats both real and perceived. This mentality has fueled Israeli foreign policy and continues until today.
Only by reeling in some of our worst instincts can Israel ever hope to find full acceptance by the international community.
But, for now, I'll take the ambivalence of an 80-year-old, uninspired American president. At this point, it's the best thing Israeli could ask for.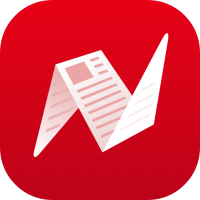 This is original content from NewsBreak's Creator Program. Join today to publish and share your own content.