A review of the entrepreneurial landscape, investment activities, and job opportunities for Wisconsin's healthcare and information technology sectors
Being home to a wide variety of cultures over the past 14,000 years, Wisconsin is known as America's Dairyland. Governor Tony Evers has a remarkable approach to residents of the state.
Mr Evers believes that every single person has value. He points out that "if we are going to change the direction of our state, we must do it together".
This article introduces some highlights from the Wisconsin Portfolio published by the Wisconsin Technology Council and the Tech Council Investor Networks in 2021. I review the analysis of entrepreneurial and investment activities for health and technology in Wisconsin and share some key economic and business patterns.
But, first, let look what fuels at the growth of investment capital in Wisconsin.
The Wisconsin Technology Council and the Tech Council Investor Networks presented the 2021 Wisconsin Portfolio. It is a premier investing report containing a complete compilation and analysis of entrepreneurial and investment activity in Wisconsin, tracking the investment data of the state. In addition, the Tech Council Investor Networks attempts to create the most comprehensive list of early-stage investing in Wisconsin.
These councils gathered and analyzed data using public reports, databases, filings, press releases, company websites, investor surveys, and interviews. They also contacted some entrepreneurs who raised funding. AT&T was one of the sponsors of Wisconsin Portfolio.
Looking at this annual trend chart, in 2020, Wisconsin's entrepreneurs raised $483,663 million. While there 123 deals were closed in 2019, only 114 deals were achieved in 2020. However, investment value in 2020 is higher than the previous year. Early-stage companies completed these 114 deals.
Let me briefly define four entrepreneurial terms: seed, early-stage, unicorn, and growth. There are also two commonly used terms, decacorn and hectocorn, in entrepreneur's literature. Seeds refer to the startup companies in the pre-revenue stage. For example, they have an idea and concept but no actual revenue.
However, the early-stage companies have a tested prototype and planned business service model. These types of companies may generate revenues, but they might not be profitable yet. A unicorn is a startup company valued at over $1 billion, a decacorn is over $10 billion, and a hectocorn is over $100 billion.
The growth companies have solid traction with existing clients generating revenues and are growing. However, growth companies do not necessarily produce a profit. Therefore, valuations for established companies relate to their past performances. However, valuations of a startup company are obtained from their growth opportunities for expected development in the long term.
Startups need additional funding to achieve their goals and in expanding their business. For example, they need to secure patent protection, build early technology prototypes, and hire business development managers. Here is a pictorial representation of the lifecycle from the 2021 Wisconsin Portfolio.
Let's look at the mega-deals in this report. Four mega deals attracted 60% of the total investments. They are Fetch Rewards $80 million, SHINE Medical $80 million, NorthStar Medical Radioisotopes $70 million, Sunvest with $50 million. Interestingly, Fetch Rewards is the first Wisconsin startup to reach "unicorn" status, which is defined as hitting a $1-billion valuation through investor expectations.
You can meet Tech Council Investor Networks Director Joe Kremer, who will review the annual report and answer questions from entrepreneurs, investors and others who attend 26 July 2021.
When we look at the bigger businesses, an exciting development is in supply chain and warehouse technologies. For example, Meijer and WITRON worked together on installing a fully automated food distribution center in Wisconsin. WITRON's automation technology enables optimal picking of cases onto pallets for store order fulfilment. You can watch the warehouse of the future, WITRON's OPM Technology, at Meijer in Wisconsin.
Employment opportunities in Wisconsin
In this post, I touch on two popular job types in Wisconsin. They are in the healthcare and information technology fields. Wisconsin has focused on health care jobs. More than 232,000 people work in health care professions in Wisconsin.
According to the Job Center of Wisconsin:
The state has a reputation for delivering some of the highest quality health care in the nation. That level of excellence is built on clinical excellence supported by a well-trained and dedicated workforce. There are entry-level positions that require 0-2 years of training to those that need college post-graduate work. The types of jobs available are diverse.
In addition to health, there is a focus on information technology (IT) job opportunities. The Wisconsin government has a Division of Enterprise Technology (DET). It has a specific site for IT jobs. "DET is looking for creative technical individuals to help us reinvent the way government delivers services for 52 state agencies and boards".​
Some of the mentioned IT jobs are Web/App Developers​​​, Security Analysts, Software Architects, Server Technicians, Mainframe Admins, Desktop Support​, Project Managers, and IT Managers.
DET also has an internship program hiring interns from technical colleges and four-year universities across the state. The site informs that past interns have worked in Security, Mainframe, Policy Development, Business Services, Applications Development, and Project Management. The job center for Wisconsin is linked to the government site. It offers virtual workshops.
Job seekers can create resumes, and employers can post jobs and search for 78,573 resumes posted by candidates. The site also has education and training resources. In addition, unemployed people can start their employment insurance from the site.
Furthermore, several universities have job openings on their websites. For example, the University of Wisconsin has a career page promoting its human resources. As one of Wisconsin's largest employers and a premier educational system, the university strives to foster a workplace environment that supports cultural, academic, and intellectual diversity and inclusion, grounded in the "Wisconsin Idea".
More interestingly, there is a data service called Wisconomy. This platform provides data tools such as creating queries, personalized reports, data interaction and visualization services. It links to programs for labour and economic data to make informed employment decisions. There is also a section for economists to analyze and interpret labour force and economic data.
The Office of Economic Advisors (OEA) is composed of regional labor economists, projectionists, and researchers. The Projections Unit of OEA develops both long-term and short-term outlooks of employment in Wisconsin's industries and occupations. Employment trends in approximately 300 industries and 770 occupations are examined.
The County Workforce Profiles provide snapshots of the labor market for every Wisconsin county. Each profile includes an analysis of current and projected population and labor force dynamics, industry employment, occupational patterns within industries, average wages, and total personal income.
Wisconomy also has widgets such as a job opening map, candidate map, county wages, and search tools for finding education and training courses. In addition to widgets, the government site has multiple mobile applications for residents.
Some of the applications that can be downloaded to both Android and iOS devices are the DMV Driver Practice Test, Commercial Driver Licence Knowledge Test, Drive Sober, Wisconsin Traveller Information System, Wisconsin Revenue, and Gov2Go that allows a way to take care of all interactions with government conveniently.
There are seven featured industries in Wisconsin. They are agriculture, energy, health care, manufacturing, trucking, finance, and insurance. These features show the important jobs in these industries. Reviewing these industries can provide valuable information to job seekers and entrepreneurs.
Conclusions
Wisconsin's government makes an excellent effort for residents to find jobs by giving powerful platforms. In addition, the Wisconsin Technology Council and the Tech Council Investor Networks help entrepreneurs network and collaborate.
In these challenging times finding jobs and creating business opportunities require vital networking and collaboration approaches.
An overview of the investment and job market shows that Wisconsin as a state makes remarkable progress despite the challenges of the pandemic.
Thank you for reading my perspectives.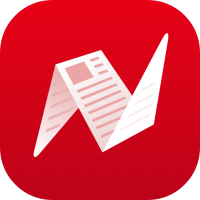 This is original content from NewsBreak's Creator Program. Join today to publish and share your own content.
A Tech Village for Entrepreneurs to Accelerate the Georgia IT Economy in Multiple Sectors
How Technology Accelerators & Innovation Bills Spark Business Passion for Alabama Entrepreneurs
The Sustainability Law & Emerging Technologies to Address Transportation Problems of Colorado
Chicago is a Smarter City Thanks to the Internet of Things & Array of Things
A Bold & Innovative Technology Vision For the Future Workforce of Nevada