While technology-related businesses need to grow for the economy, they also require governance and law for sustainability. Technology law is exceptionally complex. It is an interdisciplinary study covering many sectors and disciplines. Nebraska is doing it right using a multi-pronged approach.
An Overview of Industry and Business in Nebraska
To give the context of my article, I want to introduce the primary industries in Nebraska briefly.
Agriculture is one of the largest industries in Nebraska. The Department of Agriculture informs that Nebraska is defined by agriculture. In other words, the agriculture business is vital to the state's economy. There is a wide span of agricultural jobs in Nebraska, including careers in insurance, equipment sales and repair, technology, irrigation, engineering, transportation and many more.
According to the 2020 state agriculture overview, 45,500 farm operations are operating in around 45 million acres.
In addition to significant plants, dairy, bees, and poultry, the Department of Agriculture confirms that beef production is the largest sector of agriculture in Nebraska, and Nebraska is the only state that is a national leader in every aspect of beef production: cow/calf, backgrounding, corn growing, cattle feeding and processing. Calves born from one of Nebraska's 17,000 cows typically spend most of their lives on grass before being sent to a feedlot for finishing.
Another essential resource for the state is ethanol. As mentioned in the department's report, Nebraska is the second-largest ethanol-producing state in the nation. With approximately 25 operating ethanol plants utilizing the state's abundance of corn as the main feedstock, Nebraska produces more than 2 billion gallons of renewable fuel annually.
Technology is one of the enablers of the economy. Nebraska is in a good economic state relatively, being in the top 10 as mentioned by Governor Pete Ricketts in this interview.
Technology Innovation In Nebraska
Even though the state is heavily dependent on agriculture, technology business is growing as well. The young generation embraces technology. Nebraska has startups and aspiring entrepreneurs working on technology innovation.
Many startup ventures are focusing on technological advances in Nebraska. Tech Tribune selected ten of the best startups in 2021 based on revenue potential, leadership, product traction, and competitive landscape. They are Opendorse, OpsCompass, CompanyCam, RealmFive, Bulu Group, SecureSky, VIDANYX, Centese, and Travefy.
In addition to these startup organisations, Nebraska also has an innovation Campus. As part of the University of Nebraska, Nebraska Innovation Campus is worth mentioning because it connects academia with business organizations.
The University of Nebraska has programs in business, computer science, software engineering, and agricultural science. Software engineering is highly regarded and considered its first-of-a-kind program because it is ranked as the third for research output globally.
The innovation center has laboratories, pilot plans, and a high-tech research greenhouse space. The biotech connector provides acceleration and incubation services to bioscience startups. In addition, the center has an innovation studio that serves as a hub for creators.
The innovation center creates partnerships with a community centric approach. You can watch an impressive introductory video at this link.
Law and ethics for technology
Nebraska is self-sufficient in legal services. There are many science and technology lawyers and several law firms in Nebraska. You can find the list compiled by the HG.org Legal Resources site.
Nebraska has an interesting research organisation for technology governance. The Nebraska Governance and Technology Center studies the changing relationship between law and technology.
This center is housed in the College of Law. It includes researchers across the University of Nebraska, engaging in research with the Colleges of Business, Engineering, and Journalism and Mass Communications. Gus Hurwitz is the director of the Nebraska Governance and Technology Center.
The center highlights that over the past 75 years, the transistor, computer, and Internet have led to further consequential challenges to the law. Since the turn of the millennia, social media has seen these threads converging, completely reshaping the global media and political landscape.
According to Mr Hurwitz:
The most important among these is that we now live in a world in which the basic architecture of society is increasingly defined by, and can be changed by, a programmer's will. This trend will only continue. The future is CRISPR and low-cost synthetic biology, smart cities and IoT devices that connect to and monitor other IoT devices, swarms of Internet-connected drones that can fly autonomously over hundreds of miles or can stay aloft for years at a time, additive printers and subtractive CNC machines for on-demand small-batch manufacturing, AI-generated news and entertainment, an increasingly disintermediated media environment, and a society whose laws and norms are adapting to an era of rapid climate change.
The Nebraska Governance and Technology Center has announced a $50,000 investment in existing projects across the University of Nebraska–Lincoln through Supplemental Nebraska Governance and Technology Center Research Awards. These supplements will facilitate consideration of law and policy topics relating to ongoing research.
The $10,000 awards were provided to the following five initiatives covering various aspects of technology policies and law:
1 - Law and Policy Analysis of AI-Driven Health Technologies
2 - Legal Challenges Impeding State DOT Investment in Connected and Automated Vehicle Technologies
3 - Linking Policy, Land Use Land Cover Change, and Weather and Climate in Nebraska
4 - Public Insights Lab at the College of Journalism and Mass Communication
5 - Electrified Transportation Initiatives in Nebraska
Beginning in 2021, Nebraska Governance and Technology launched its new Technology Governance curriculum. Classes include topics such as intellectual property law, administrative, antitrust, and other forms of regulatory law.
These classes also include the whole display of international law courses, including trade and human rights; and courses offered as part of the Space, Cyber, and Telecom Law program such as Spectrum Law, Space and Satellite Business Law.
Starting in fall 2022, students who have completed five credits from this curriculum can enrol in a year-long seminar and workshop classes to discuss current academic and other scholarly research relating to Technology Governance.
In addition, Nebraska Governance & Technology Center opened a paper competition inviting students to think and write about technology law. The invitation highlights that technology regulates human conduct in many ways. Technologies can be designed to enable or prohibit certain types of activity directly. They may be used instrumentally to monitor or control activity.
As changing technologies can support and undermine progress, students are encouraged to write about existing regulations and regulatory norms, such as decentralizing currencies and eroding the distinction between longstanding categories of employees and independent contractors.
Digital platforms have an impact on the economy and democracy. For example, as I mentioned in this article on NewsBreak, costly content moderation is a prime example.
The deadline for this writing completion, titled How Technology Regulates, is June 30, 2021.
Nebraska is a state where technology meets traditional agriculture. You may enjoy this beautiful video reflecting insights from millennials in Nebraska who modernise this old industry sector for success.
Now, these young people are forging the gap between traditional farming and technological automation.
Conclusions
Technology touches every aspect of the business, including agriculture and farming.
Without rules and regulations, technologies may create chaos by managing us; instead, we should manage them. Technology innovations require solid and flexible laws and growth with ethical boundaries. Biotechnology innovations require extra ethical input from all stakeholders.
Nebraska thought leaders are aware of these challenges; thus, they act proactively by empowering young brains in the state. Similar to Texas, Nebraska is also regulating cryptocurrencies.
The vision and implementation of the Nebraska Governance & Technology Center is an excellent initiative to govern innovative technologies to meet the needs of residents in ethical boundaries.
Thank you for reading my perspectives.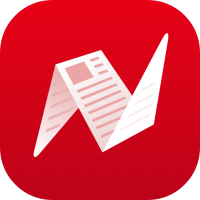 This is original content from NewsBreak's Creator Program. Join today to publish and share your own content.
Employee Ownership Concept in Colorado Empowers the Capabilities of Technology, Science & Other Businesses
Unlimited Supply of Cheap Nuclear Energy May Open New Doors To Crypto Wins For Miami
The Sustainability Law & Emerging Technologies to Address Transportation Problems of Colorado
Chicago is a Smarter City Thanks to the Internet of Things & Array of Things
A Bold & Innovative Technology Vision For the Future Workforce of Nevada