The government and private sector, with a unique mindset, jointly work and create significant business development funds in Colorado. As a result, young startup ventures are making a real difference in growing the economy.
The pandemic created a substantial adverse impact on the economy. As a result, every state has unique plans to tackle the economy. In this article, I review the recent economic progress in Colorado, looking at it from different angles.
Economic growth in Colorado
Three key factors are affecting the growth of technology, science, and several others businesses in Colorado. While the government is focusing on legislation items removing hurdles and opening new business opportunities for the private sector, young business organizations are working hard to generate new funds.
And large business organizations like Google and Facebook are investing in Colorado. There are many large private business organizations in Colorado. In addition, several federal agencies, such as the North American Aerospace Defense Command and the United States Air Force Academy use Colorado as their basis. What makes Colorado special in economic growth is its unique business model.
Colorado has a distinctive business model and a particular focus on employee-owned businesses, giving business responsibility to employees. The Colorado Office of Economic Development and International Trade has created an inspiring documentary elaborating on the business-ownership focus of the state recently.
The YouTube video depicts the spirit with empowering statements from Jared Polis, Colorado governor with an entrepreneurial background. It also features the stories of five Colorado-based companies that have transformed their communities.
Employee-owned businesses offer life-changing cultural and financial benefits that other business models simply can't match. Follow the stories of 5 Colorado-based companies who have transformed the fabric of their communities – and the lives of their workers - by becoming employee-owned.
The Colorado Office of Economic Development and International Trade (OEDIT) partnered with state legislators to pass 12 bills that will infuse $228 million into Colorado's economic recovery efforts. The purpose of these funds is to create new programs and augment existing ones to increase access to small businesses and communities.
According to the 2020 state technology and science index published by Milken Institute, Colorado is at tier 1 (among top the top six states), having 82.27 holding the second-best state in the US. The state has kept its position since 2016.
Based on USNews methodology, Colorado comes in as the second-best in the economy. First in employment, fourth in the business environment and fifth in growth. In addition, Colorado is in the top five in education and top ten in health care.
Recently Meati Foods raised $50 million to scale production and double their team in Boulder. This company is innovative because they crate protein from fungi in a type of mushroom. Their protein looks and taste like steak or chicken. Meati's plants will produce the equivalent of 4,500 cows every 24 hours and use less than one per cent of the water and land required for traditional animal meat production
In addition, Tortuga AgTech raised $20 million to build more robots for farmers. And TeamSnap is establishing a partnership with Waud Capital Partners to accelerate the growth plans. TeamSnap's sports management app allows coaches, parents, organizers and athletes to easily communicate, keep track of schedules, complete registration and payment, and share the game live. TeamSnap plans to triple the size of its company for the next few years and keep its headquarters in Boulder.
Using Colorado branches for product development and engineering for services such as Chrome, Google Maps, and GSuite, Google plans to further invest in Colorado. Google is planning to expand and double the Colorado workforce, especially in Boulder. Google's investment in Colorado is expected to create many technology-related jobs.
Another tech giant, Facebook, doubled its office footprint in Denver by offering grants for local small businesses and hiring 100 employees.
"Colorado is known for its thriving tech scene with businesses ranging from agriculture technology to food and sport innovation. The Centennial State has also drawn companies like Google and Facebook to open offices here", according to Builtin Colorado.com. The article features five startup companies from different backgrounds. They are AgriWebb, CarePenguin, ClueJay, Serenity Engage, and Zealous.
Despite the challenges of the pandemic, in addition to these emerging ventures, 10 Colorado technology companies raised over $695M in 2020. According to Builtin Colorado, DispatchHealth raised $135.8, Outrider $118 M, Wunder Capital $100M, JumpCloud $75, Deepwatch #53, Stedi $50.1, Boom Supersonic $50, BridgeHealth raised $40M, MycoTechnology $38M, ColdQuanta #32M funds. These figures show that private companies are collecting funds using their innovative services.
Conclusions
Changes never end in any state or country. We are all concerned about our future. The future of Colorado is also under the plan. The Department of Labor and Employment created an Office of the Future of Work organization in 2019.
The Office of the Future of Work (OFOW) seeks to understand, prepare for, and develop effective policy and programmatic solutions to support Coloradans in a changing economy. The Office focuses on three major initiatives: modern worker protections and benefits, transformation planning, support for underserved populations.
You can participate in OFOW initiatives by filling out this form.
Seeing government, private companies, and residents work together indicates a bright future for the economy of Colorado.
Thank you for reading my perspectives.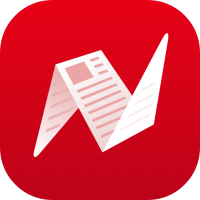 This is original content from NewsBreak's Creator Program. Join today to publish and share your own content.
Smart Adoption of Emerging Technologies Made California the Digital Media Capital of the World
Unlimited Supply of Cheap Nuclear Energy May Open New Doors To Crypto Wins For Miami
The Sustainability Law & Emerging Technologies to Address Transportation Problems of Colorado
Chicago is a Smarter City Thanks to the Internet of Things & Array of Things
A Bold & Innovative Technology Vision For the Future Workforce of Nevada