Governor Sisolak paints a beautiful picture on the blank canvas of Nevada.
Introduction
There will always be naysayers to stop innovative thinking and create unnecessary hurdles.
However, Governor Steve Sisolak shows the big picture with the best intention at heart for the residents of Nevada. His goal is to elevate a huge flag saying that "Nevada is open to innovation".
Even though some perceptions about the state on social media like this one exist, overall, it is a state making substantial progress from all angles, particularly securing future employment by using technological innovations.
Nevada is a visionary state when it comes to the acceptance of emerging and ground-breaking technologies such as blockchain, biometrics, the internet of things (IoT), robotics, artificial intelligence, wireless technology, self-driving cars, and renewable resources that will revolutionize the economy of the state.
Concerns
There are some perceptive concerns for the innovation zones project.
The idea of "innovation zones" in Nevada is raising concerns in the press. For example, an article in the Review Journal is titled "Bill would allow tech companies to create local governments". The article state that "if you've got enough money, acres upon acres of undeveloped land and an "innovative technology", you soon could form a new local government in Nevada."
One of the initial concerns was a 67-acre land purchase made by the Blockchain company in Northern Nevada in 2018. The purpose was to create a global headquarter for a blockchain company. Another story raising concern was published in the New York Times.
There are many more articles like these. It is normal and easy to criticize innovative ideas.
The reality
Nothing is new in this approach in the press and on social media.
However, when we understand the noble intention and the mechanistic details behind the plans, we can see a clearer picture and have compassion for the originators and supporters of the ideas. All it takes is an open mind.
In this post, I want to introduce what Nevada is trying to achieve from a technologist's perspective.
This first of a kind and outside-of-box thinking is a powerful vision and long-term strategy for making Nevada the global capital of blockchain.
Governor Sisolak articulated this vision beautifully in his press conferences.
As a relatively small state, Nevada makes a significant impact on the economy and is a role model state for the future of employment. Currently, employment is 23% below the national average.
However, employment status made substantial progress within a decade with over 50.2% growth, as documented in Nevada's business information technology ecosystem report.
Nevada government has four key industry focus: Aerospace/Defence, Health, Information Technology, and Manufacturing/Logistics. I mainly reviewed the industry and workforce overview for Information Technology for the theme of this article. The government site informs that:
"Nevada is rapidly evolving into a center for tech innovation and advanced manufacturing. Apple CEO Tim Cook was in Nevada for the ground-breaking of the company's Downtown Reno facility and to announce another $1.6 billion investment. At the Tahoe-Reno Industrial Center, you'll see global names, including Tesla and Gigafactory One, which will be the largest building on the planet.
The site informs that Switch is building the world's largest data center campus. It mentions collaboration with other large organizations such as eBay, Walmart, Zulily, Fulcrum Biofuels and FedEx. In addition, Google and Blockchains LLC made significant investments in the region.
Some people raised concerns that the Nevada bill would let tech companies create their own governments. Governor Steve Sisolak was aware of the concerns. He believes there would be a lot of naysayers. However, he is transparent and embraces concerns and encourages residents to ask questions and start productive conversations.
Apart from improving Nevada's education and the health system as top priorities, Governor Sisolak asserts that a bright future for Nevada requires a robust and diverse economy. Therefore, he is working to diversify the economy and bring high-paying jobs to Nevada. As a former small business owner, Mr Sisolak appreciates and supports Nevada's homegrown businesses.
Rather than minute details, we should look at the big picture. The new "Innovation Zones" opportunity for the state is expected to bring jobs for 79,400 people directly and offer five billion dollars of wages initially that Nevada residents desperately need.
This initiative is a bold and non-traditional economic development for a state that experiences a severe economic and financial crisis. Unfortunately, Nevada residents remain vulnerable in this crisis. This reality inspired Mr Sisolak to create a new and diversified economy for Nevada.
His vision is unique, bold, and beyond the box. He opens honest communication using effective communication channels welcoming a diverse set of views. He is not afraid of answering difficult questions. He is prepared to answer them and address concerns. His grand vision is to make Nevada the Blockchain center of the world using the innovation zones idea.
This initiative brings zero risks to the government because it delegates the risks to the private sector owners who plan to participate in this initiative. Mr Sisolak keeps the applicants responsible and accountable for their deliverables. He also sets clear requirements and obligations with ramifications.
For example, the private sector applicants will be making at least one-billion-dollar investment for creating the smart city infrastructure in uninhabited areas. This infrastructure is expected to create a massive impact on the troubled economy of Nevada.
The structured approach from the governor's team is exemplary. Their approach to the solution is methodical and phase by phase with a clear transition plan. It is also strategic, with a long-term goal covering for the next 75 years. Thus, 2021 is the start of a transition for the state. Then the focus will be on gradual transformation. The plan starts with a greenfield development opportunity in uninhabited areas. The long-term goal for the initiative is to create 123,600 new jobs and generate 16.4 billion dollars for the economy.
The project is complex, having multiple legal and ethical implications. However, any substantial initiative comes with those hurdles. It is the reality of living in a civilized world. The government is working on the mechanics of the innovation process and will keep residents informed transparently.
The government requested a clear commitment from builders in developing the innovation zones meeting requirements of the legislation. Independent supervisors will be responsible for assessing the applicants. These supervisors will be part of a specific political sub-division. They will be assigned by the government meeting state laws, ethics and all other regularity requirements.
The critical point in this initiative is that the development starts with vacant lands. The private sector will take responsibility for developing services. They will generate revenues for the benefit of the innovation zone. It will operate as a business as usual from an infrastructure and services management perspective. For example, the government will collect taxes from the investors.
During a press conference, a journalist asks why local governments will not take governance of the innovation zone. The obvious answer was building a city from the ground in orders of magnitude would be significant. It is a state government capability. Innovation zones themselves can even be more prominent than local governments in size and capabilities.
Some journalists think that blockchain is all about cryptocurrency. However, Mr Sisolak articulates that blockchain is not for just serving cryptocurrencies. Blockchain technology has many more use cases and applications, such as securing medical records, financial artefacts, and many other transactions that require secure storage. The government will identify industries to be utilized by the blockchain ledger and test them in Nevada rules.
You can watch the initiative's summary in this press conference taken via Zoom on 27 February 2021published on Governor Sisolak's YouTube channel.
Conclusions
In simple terms, the state has two options. Either leave this vacant area as-is or use this idea to create a smart city by giving responsibility to the private sector. The second option has the benefit of growing the economy and bringing many new jobs to the residents. Any logical person would choose the second option without hesitation.
Making economic and fiscal diversification a priority goal, Mr Sisolak rightly chooses the second option. He believes that Nevada is not shy to try new ideas and create innovations. Nevada residents, like in any state, deserves a bright economy.
These vacant lands in Nevada will be sold and be privately owned by private sector companies that will invest based on government rules, regulations, and requirements. The Blockchain center will be built in the planned smart city.
The innovation zones will be based on a clean canvas running with carbon-neutral energy implemented with cutting-edge smart city technologies from futuristic and sustainability perspectives.
This initiative brings limitless opportunities for the environment. For example, water is the biggest concern in Nevada. It rarely rains in this state. However, new technologies may bring hope to address the water problems of the state.
Another important aspect of this initiative is fixing transportation problems strategically. Therefore, the initiative's focus is on the realization of autonomous technologies such as self-driving and electric cars that will have a beneficial impact on the environment.
Overall, this initiative aims to protect the state using innovative technologies. The best part is the government has zero risks in this initiative. All risks are on the applicants, developers, and their organizations to provide envisioned and contracted services.
Innovation zones initiative is a big idea. The government is committed to turning this big idea into reality. It is the first of a kind goal globally. It is a feasible and affordable economic construct. The focus on research and development can make Nevada a technology leader globally.
Nevada has a long history of embracing technology and innovation. It is now time for Nevada to reinvent itself by keeping an open mind and supporting this remarkable initiative that will bring limitless opportunities to the state.
Kudos to Governor Steve Sisolak for his vision and brave actions on creating opportunities and his team supporting innovation zones initiative that will manifest as a viable economic prospect for Nevada.
Thank you for reading my perspectives.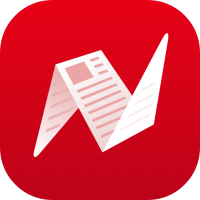 This is original content from NewsBreak's Creator Program. Join today to publish and share your own content.
Related articles on NewsBreak
Smart Adoption of Emerging Technologies Made California the Digital Media Capital of the World
Unlimited Supply of Cheap Nuclear Energy May Open New Doors To Crypto Wins For Miami
The Sustainability Law & Emerging Technologies to Address Transportation Problems of Colorado
Chicago is a Smarter City Thanks to the Internet of Things & Array of Things
North Carolina is Getting a $1B Slice of the $430B Apple Pie