The importance of biotech & how California excels in this business domain
Biotechnology (Biotech) is not a buzzword or hype anymore. Yet, it has its substance and impact on the national and global economy. Biotech-careers reports 8,150 employers of biotechnology in the US and 2,248 of them in California.
Before introducing the progress in California, let me give you a very high-level overview of biotechnology introducing its meaning and relationship with other disciplines. First, it can be helpful to understand what biotechnology means, its scope, and the problems it solves. Then, I touch on the business and economic aspects of this exciting field in California.
Biotech covers the use of technology for living beings to create new systems, products, and tools from organisms. Healthtech that I introduced in another article on News Break is closely related to biotech from a products and tools implementation perspective.
As the name suggests, biotech uses technology for manifesting biological outcomes. Contributions of informatics, artificial intelligence (AI), and other emerging technologies such as Big Data, IoT (Internet of Things), data analytics and Cloud Computing have accelerated the growth of this sector.
Even though biotechnology is considered as part of the primary discipline of biology, its scope is extensive. It overlaps with several science disciplines and medical fields, including medicine, genomics, genetic engineering, bioengineering, immunology, and pharmaceuticals.
From the scientific scope, the most significant overlap occurs in biochemistry and biophysics. Biochemistry is the study of chemical processes in living organisms such as animals and plants. Biophysics is the application of the principles and methods of physics for solving biological problems.
These disciplines and fields are heavily researched in the US. As a result, many universities and research institutes offer various programs. For example, the National Institute of General Medical Sciences (NIGMS) at NIH provides a research program on biophysics, biomedical technology and computational biosciences.
One of the key branches of biotech is bioinformatics. As an emerging field, bioinformatics solves biological problems using data science and computational techniques. In addition, biotech is commonly used for drug discovery and genetic testing.
Apart from health and medicine, biotech is also used in solving technological problems in agriculture, industrial engineering, and environmental science.
Biotech business organizations not only aim to improve citizens' health but also contribute to the economy. Health and economy top the list in government and business organizations agenda in the US. Then comes the labour market. The job market in biotech is rapidly growing in the US and particularly in California.
Since biotech has an enormous scope covering many disciplines and fields, there is a tremendous interest in its business and commercial use. Therefore, many established and startup ventures have taken the opportunity to create new business opportunities and health solutions for society. Considering the large number of companies serving in this sector, it is not possible to include them. However, you can find a comprehensive list of biotech companies in California at this link.
Over the last ten years, California made substantial progress in biotech invention and innovation. Agglomeration of the invention in the Bay Area was documented by the American Economic Association. For example, Bloomberg highlighted San Francisco's increasing dominance over US innovation in 2016.
According to World Intellectual Property Organization, the Bay Area leads the nation in patents issued. Ten of the 20 most towns in America in Silicon Valley, 12 are in California. GEN (Genetic Engineering and Biotechnology News) reported 10,312 patents in the Bay Area leading the nation.
Biotechnology Degrees Org website highlights that California is a core pillar in America and the world's biotechnology infrastructure. The state plays host to some of the top biotech schools in the country, and they consistently create breakthrough discoveries in the biotech field.
Educational programs in California universities are outstanding. They offer many certificates, diplomas, bachelors, masters, and doctoral programs. For example, when I checked the Biotechnology Degrees Org website, I came across 23 biotechnology education programs at the university level.
Many entrepreneurs learn biotechnology hands-on in their own labs and by undertaking short courses. However, this site advises that to obtain a career in biotechnology in California, you will want to have a degree. Informal learning is essential for entrepreneurs but learning biology and technology at the expert level is not possible through short courses.
Biology is highly complex. So is technology. A combination of biology and technology makes it even more complicated for biotechnologists. A biotechnologist also needs to understand science. Just understanding a simple cell can keep our brain occupied. Here is a simple tweet to show the metabolic pathways in a single cell.
By undertaking the heavy lift, technology is making the convoluted information process more manageable for the human brain to understand. IBM Watson is one of these technologies transforming the healthcare sector, especially in oncology care, diabetes management, and facilitating drug discovery.
One of the most exciting biotech initiatives in California is stem cell research and application. According to Mayo Clinic, Stem cells are the body's raw materials — cells from which all other cells with specialized functions are generated. Research on stem cells can increase our understanding of disease progression and help professionals to test new drugs.
Stem cell research is extensive in California because the law for stem cells is more tolerant than in other states. California law has permitted stem cell research since 2002. California has an advantage over other states with their more lenient stem cell laws. California entrepreneurs and researchers have taken full advantage of law flexibility by making substantial investments in stem cell research.
California Senate Bill No. 322 states:
the policy of the state that research involving the derivation and use of human embryonic stem cells, human embryonic germ cells, and human adult stem cells from any source, including somatic cell nuclear transplantation, shall be permitted and that full consideration of the ethical and medical implications of this research be given, and that research involving the derivation and use of these cells shall be reviewed by an approved institutional review board.
In 2020, voters in California had approved Proposition 14, which aims to allow the state to borrow $5.5 billion from investors for its stem cell agency, the California Institute for Regenerative Medicine (CIRM). $1.5 billion of the money is expected to be spent researching conditions affecting the brain and central nervous systems, such as Alzheimer's, Parkinson's, epilepsy, and stroke.
In California, CIRM (the California Institute for Regenerative Medicine) funds stem cell research. With funding from CIRM, California has become a world leader in stem cell research. You can learn about how CIRM changes the landscape of research in California and about laws in other states.
The economic impacts of CIRM were documented by Wei & Rose from the Schaeffer Center for Health Policy and Economics and The University of Southern California. The total quantified economic impacts of CIRM on the California economy are estimated to be $10.7billion of additional gross output and 56,549 additional full-time equivalents jobs.
The ethical aspect of biotech is widespread. Ethical considerations affect the public perception as being negative overall. Biotech is usually associated with being and acting against nature. The prime example is GMO (Genetically Modified Organism).
The public usually thinks the term GMO related to unhealthy food, but GMOs saves our lives and even the lives of animals. For example, before GMOs, insulin was created by the pancreas of animals. It was a cruel and risky medical process. Nowadays, this medication is produced by growing genetically modified bacteria. You can learn how scientists create insulin from recombinant DNA, as illustrated by NIH at this link.
In addition, possibly you heard about CRISPR Technology as filmed in this CBSN documentary on YouTube introducing CRISPR, CAS9, CAS3, and other variations of the genetic engineering procedure. CRISPR stands for "Clustered Regularly Interspaced Short Palindromic Repeats".
Some people are concerned that Biotech activities are equivalent to playing the role of God. But biotech is not as ugly as the public perceives.
Apart from many business and health benefits to humanity, biotech can be beautiful too if we design and integrate it smartly and ethically.
Yes, you can create even beautiful flowers using biotech. You can learn the details from an expert in this TEDx video.
Biotech is essential for our health, business, and economy now and will be critical for our future.
Congratulations to Californian researchers and entrepreneurs leading the way towards a better future.
Thank you for reading my perspectives.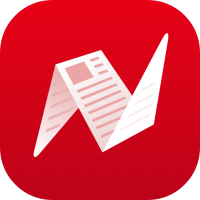 This is original content from NewsBreak's Creator Program. Join today to publish and share your own content.
Related articles on News Break
Startup HealthTech Champions Strive for Well-being of Citizens in Tennessee
The Emergence & Implications of Telemedicine & Telehealth for the US Healthcare System
Why The NVDRS Database Is Critical And How It Relates to The "LGBTQ Essential Data Act"