These fresh and brilliant brains solve fundamental problems in the healthcare industry.
I firmly believe that our healthcare needs more brilliant minds and fresh ventures like startup companies in the US. Therefore, healthtech, covering technology and healthcare industries, is of particular interest to me. I review the progress regularly to gain new perspectives on global digital intelligence.
Healthtech includes information technology tools, processes, and people involved in the healthcare industry. My aim is to give perspectives on healthcare issues that we face and how rapidly emerging technologies address these challenges. In addition, startups present a fresh lookout for this problematic sector.
Healthcare and technology are two substantial and inseparable industries in the US. As recorded by CMS.gov (Centers for Medicare & Medicaid Services) national health expenditure data, the industry is reaching $3.8 trillion, meaning $11,582 per person. In addition, according to Statista, the U.S. spending on technology products, services and staff were estimated to reach around 1.94 trillion U.S. dollars in 2021.
According to Startupranking.com, there are 65,703 startups in the United States. Additionally, Tracxn reports 57,130 startups operating in the healthtech sector. As updated on June 30, 2021, by Tracxn, 137 healthtech startups exist in Nashville, Tennessee.
There are many issues around healthcare in the US. The most common ones are the high cost of healthcare, shortage of professionals, mistakes by hospitals, fraud, racial and gender bias, and privacy issues. These issues are frequently repeated, and the privacy one hits the roof.
Privacy of health data is a phenomenal issue. Technology is an enabler of this vital requirement in the US. HIPAA (Health Insurance Portability and Accountability Act) aims to protect health data. HIPAA defines a set of security standards and requirements for protecting health information in the health care industry. Privacy is a significant concern of HealthTech
After this brief background, in this article, I want to introduce five startup companies contributing to healthcare in Tennessee. I want to touch on the problems they solve and how they make a difference for the citizens briefly.
Of course, many more HealthTech companies are contributing to the state and nation. However, to include all of them in an article is not feasible. Therefore, I only selected these five from my recent reviews to convey key messages.
An introduction to services of five healthtech startups in Tennesse
Connecting patients with care teams is a crucial requirement of the healthcare industry.
Axial Healthcare solves the problem of "a fractured ecosystem" for the substance use epidemic in the US. Their "risk-to-recovery platform" connects ecosystem stakeholders at every stage to identify patients at risk, prevent escalation in their condition, and support appropriate treatment enrolment and adherence.
Serving at its Nashville headquarter, Axial Healthcare connects patients with care teams and appropriate care types to extend engagement in treatment and drive better outcomes. They use a "high-tech and high-touch" approach. In addition, this company focuses on improving clinical and financial results.
Initiatives such as Integrated Home Health, Stars Performance Improvement Program, Social Determinants of Health, Inpatient Avoidance and Clinical Programs have attracted my attention when reviewing the progress of MyNexus.
This startup company, situated at Brentwood, Tennessee, is a fully delegated post-acute benefits management organisation focusing on delivering home and community-based product offerings. They provide comprehensive delegated management services to health plans and other risk-bearing organizations on an at-risk or fee-for-service basis for total medical expenses
Our mental health determines the quality of our lives. Telepsychiatry has entered our vocabulary. It is part of the telemedicine and telehealth initiative, which I introduced in an article titled The Emergence & Implications of Telemedicine & Telehealth for the US Healthcare System on News Break.
MindCare, established in 2013, sets a new standard for telepsychiatry. Their service is 24 hours and seven days. This venture partners with healthcare organizations to deliver best-in-class, end-to-end "telebehavioral health services". These services combine evidence-based clinical care pathways, advanced technology, and world-class providers.
Networking is critical in the healthcare industry. It connects relevant stakeholders to create synergistic outcomes. MDSave networks with 320+ hospitals and 1,670+ procedures. Healthcare providers join their network to reach new patients through their site. These collaborating providers offer better prices to patients.
There are many case studies on the MDSave website. I am particularly inspired by Robin, who said:
"It was a lifesaver. Because MDsave provided a cost-effective, very simple option to get an MRI, it was discovered that I have a cancer tumor on my femur. I was referred to an orthopedic oncologist. If I had waited, I could have very easily gone from stage I to stage IV, if the tumor was malignant. Just waiting on the bureaucracy. As it turned out, because of that MRI, I was able to take a whole different process to get treated, and that's where we are right now".
Who doesn't want to use the comfort of their home to leverage the benefits of healthcare?
Contessa Home Recovery Care brings hospital-level care to your home. This venture partners with provider organizations, physicians and payers to provide safe and affordable Home Recovery Care. Their proprietary technology platform called Care Convergence is a turnkey solution.
This brief video beautifully articulates the services of Contessa Home Recovery Care.
Conclusions
I introduced the concept of healthtech and its importance for our well-being.
Startups play an essential role in the growth of this vital sector. Our physical and mental health is not only important for us but also for our loved ones. We all aim for a quality of life with optimal health.
Tennessee leads the way in hosting many startup ventures focusing on healthcare solutions. Getting in touch with these startups and understanding the value of their services for local citizens can be helpful.
You can explore new services, find novel solutions for your health needs, and even save money along the way. Possibilities are endless in Tennessee.
Congratulations to these ventures on their excellent contributions to the state and nation.
Thank you for your reading my perspectives.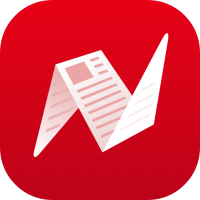 This is original content from NewsBreak's Creator Program. Join today to publish and share your own content.
Related articles on News Break
The Emergence & Implications of Telemedicine & Telehealth for the US Healthcare System
We Now Know A Link Between Covid-19 And Alzheimer's-Like Brain Impairment
Why The NVDRS Database Is Critical And How It Relates to The "LGBTQ Essential Data Act"