Technology has a tremendous impact on human health. Advances in various fields of technology, especially biotechnology, nanotechnology, artificial intelligence, and genetics, have improved our lives, reduced our pain to some extent, and even increased our lifespan.
As emphasised by WHO (World Health Organization), the global ubiquity of mobile phones and digital technologies have changed the way we manage our health. Today we have more health information – and misinformation – at our fingertips than any generation in history.
Digital technologies create ambiguity, cause confusion, and bring many challenges. The proliferation of new hardware and software create chaos in the digital world. We certainly need clarity and order. On a global scale, one of the most significant contributors is WHO.
According to WHO, a key challenge is to ensure that all people enjoy the benefits of digital technologies. This organisation makes sure that innovation and technology help to reduce the inequities in our world. WHO advises that countries must be guided by evidence to establish sustainable harmonized digital systems, not seduced by every new gadget.
As emphasized by NCBI (US National Center for Biotechnology Information), inserting technology into a medical intervention should not be without deliberate design. According to the NCBI research workshop report (The Role of Telehealth in an Evolving Health Care Environment), Telemedicine has "seven deadly barriers". They are money, regulations, hype, adoption, technology, evidence, and success.
Discussion of these challenges is beyond the scope of my article. I discussed the importance of primary Internet access in this story on News Break. However, I want to emphasize that 42 million Americans do not have access to broadband.
As a favorable aspect:
90% of Americans use the Internet. 81% of Americans own a smartphone, nearly 75% own desktop or laptop computers and roughly 50% own tablet computers or e-readers, as documented by Pew Research Center.
Even though eHealth, mHealth and digital health have a relatively more extended history, telehealth and telemedicine are new terms that have entered into the healthcare vocabulary. The spike in the use of these terms happened due to Covid-19 starting around March 2020.
The umbrella term "digital health" refers to the use of digital technologies for health. It covers eHealth, mobile health (mHealth), and the use of information technology domains such as big data, artificial intelligence, mobility, and IoT (Internet of Things). Mobile wireless technologies such as smartphones helped mHealth to gain acceptance over a decade.
Telemedicine has manifested with the emergence of supportive telecommunication devices, enhanced video systems, and smart applications. As defined by WHO, telehealth is the most basic engagement of eHealth, involving telecommunications and virtual technology to deliver health care outside of traditional facilities.
NCBI highlights about 10 million patients receive telemedicine services every year in the United States. In most of those cases, the patients do not know that telemedicine is being used. This is a sign of success, but it is also a sign of how telemedicine has been absorbed into many healthcare networks.
The key use cases of telemedicine are remote condition diagnosis, patient aftercare, and ongoing monitoring. In a research paper published in BMJ Open journal, Dr Clemens Scott Kruse and the team informs us that the use of telehealth steadily increased as it has become viable. Early adopters attempt to use telehealth to deliver high-quality care. Patient satisfaction is a key indicator of how well telemedicine met patient expectations.
Since the emergence of breakthrough telecommunications services, telehealth gained momentum and public acceptance in the US. A survey conducted in 2017 confirmed that one in five consumers would switch to a doctor that offers telehealth visits.
And in 2020, the number of visits increased substantially. CDC (Center for Disease Control and Prevention), in a report titled "Trends in the Use of Telehealth During the Emergence of the COVID-19 Pandemic — United States, January–March 2020" informed us there was a 154% increase in telehealth visits during the last week of March 2020, compared with the same period in 2019. This might have been due to pandemic-related telehealth policy changes and public health guidance.
The same CDC report informs us of the benefits during the pandemic and afterwards. According to this report, telehealth could have multiple benefits during the pandemic by expanding access to care, reducing disease exposure for staff and patients, preserving scarce supplies of personal protective equipment, and reducing patient demand on facilities. Telehealth policy changes might continue to support increased care access during and after the pandemic.
The reason to pen this article was to provide background to a new Bill #2559 in New Jersey stating revised requirements for health insurance providers and Medicaid to cover services using telemedicine and telehealth, and it appropriates $5 million.
To understand the implications of the bill, I checked New Jersey's 2017 law (P.L. 2017, c.117) which defines "telehealth" as the use of information and communications technologies, including telephones, remote patient monitoring devices, or other electronic means, to support clinical health care, practitioner consultation, patient and professional health-related education, public health, health administration, and other services.
The law defines "telemedicine" as the delivery of a health care service using electronic communications, information technology, or other electronic or technological means to bridge the gap between a health care practitioner who is located at a distant site and a patient who is located at an originating site, either with or without the assistance of an intervening health care practitioner, except that "telemedicine" does not include the use, in isolation, of audio-only telephone conversation, electronic mail, instant messaging, phone text, or facsimile transmission.
The New Jersey government defines qualified health care professionals as licensed physicians, nurses, nurse practitioners, psychologists, psychiatrists, clinical social workers, physician assistants, professional counselors, respiratory therapists, speech pathologists, audiologists, optometrists, or any other health care professionals holding a valid license or certification in New Jersey.
The importance of Bill #2559 was highlighted by the ATA (American Telemedicine Association). The ATA sent a letter to the New Jersey State Legislature in support of Senate Bill 2559 and any further amendments that advance patients' access to safe, appropriate, and affordable care.
The letter introduces the role of ATA for New Jersey citizens.
The ATA represents a broad and inclusive network of technology solution providers, delivery systems and payers, as well as partner organizations and alliances, working together to advance the adoption of telehealth, promote responsible policy, advocate for government and market normalization, and provide education and resources to help integrate virtual care into emerging value-based delivery models. Telehealth provides a pathway to improve access to health care for New Jersey residents.
In February 2021, "Governor Phil Murphy signed historic adult-use cannabis reform bills into law. In April 2021, Gov. Murphy has conditionally vetoed a bill that would allow patients to receive authorization for medical marijuana in telehealth visits, asking lawmakers to instead pass a measure that further expands telemedicine access.
On 24 June, S-619/A1635 w/GR (O'Scanlon/Lampitt, Downey) permits the use of telemedicine and telehealth to authorize patients for medical cannabis and to issue written instructions for dispensing medical cannabis.
This piece of news for New Jersey is now hitting the press and social media. Governor Murphy will deliver the following conditional veto to the Senate on Monday, June 28: S-3658/A-5641 (Cunningham, Scutari/ Chiaravalloti, Mukherji, Carter) – CONDITIONAL "Eliminates mandatory minimum terms of imprisonment determined by Legislature to be of non-violent nature".
Telehealth and telemedicine are not a panacea yet. The use of current technologies cannot cover all health issues. We still need in-person medical services. Apart from technical concerns, there are other constraints. For example, not all citizens have a safe place at home, and not everyone has access to the required Internet tools and medical equipment. You can learn more about the good, the bad, the pleasantly surprising aspects of telemedicine from a report by the AAFP Foundation.
Telemedicine has not only a financial, legal, and commercial impact but also an educative one. There is a learning curve for both patients and medical professionals. While the public needs guiding information with policy changes, physicians need additional training to understand the intricacies of telemedicine and telehealth. They need to gain new credentials as approved by governance bodies.
These credentials for physicians require a thorough consideration of process, procedures and logistic aspects. For example, physicians need to find innovative ways to discuss serious illness conversations on delicate health issues via telemedicine sessions.
More importantly, the safety and security of telemedicine and telehealth need comprehensive discussions requiring better design, implementation, and governance by authorities.
Telemedicine and telehealth created a paradigm shift thanks to science and technology. They are changing the healthcare culture globally. These innovative constructs gained remarkable momentum during the COVID-19 pandemic. However, a large population may still need telemedicine and telehealth after the pandemic. It is a crucial societal issue that we need to tackle.
I recommend watching this well-prepared and presented TEDx Talk to get a glimpse of the future of Medicine within the digital technology context.
Thank you for reading my perspectives.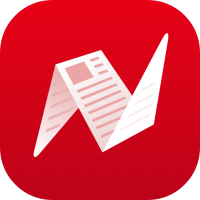 This is original content from NewsBreak's Creator Program. Join today to publish and share your own content.
Other technology-related articles on News Break
North Carolina is Getting a $1B Slice of the $430B Apple Pie
Massachusetts Lawmakers Request Firmer Rules About Controversial & Invasive AI Surveillance Technology