The Internet has become essential in all walks of life. Our business, education, and health require the Internet. Fast Internet is not a luxury anymore.
According to a nationwide speed test by High-Speed Internet.com, Montana received the slowest Internet speed in the United States.
The meantime download speed for Montana is 54.4 Mbps compared to Rhode Islands 129.0 Mbps. According to the report, Montana made substantial improvement from last year, which was 30.1 Mbps.
In an article by Peter Holslin and Dave Schafer, "most internet service providers have data caps, putting a limit on how much internet you can consume on your home Wi-Fi every month. Using too much data means you could get extra charges or have your speeds slowed down". You can find Internet service providers (ISPs) that put data caps at this link.
Montana has relatively better broadband services covering 90% of the citizens.
Why is Internet speed so important?
The Internet has become essential in all walks of life. Our business, education, health and other needs require the Internet. Every state has reasonable Internet. Some even receive outstanding services; however, some states are behind the necessary level of service.
Here is a diagram from High-Speed Internet.com depicting the top 10 slowest states in the US.
One of the necessities was created by the recent pandemic. Many Americans work from home. Many schools provide distance education. Remote work and education require fast Internet. Employees need to use audio and video tools that require a fast internet connection. For example, one of the commonly used communication tools is Zoom.
Zoom software, owned by Zoom Video Communication, provides video-telephony and online chat services to workers. Zoom uses a peer-to-peer architecture using Cloud Computing services. Zoom is not only used for work but also social relations and distance education.
According to a peer insights review by Gartner, Zoom was selected number one within the last 12 months. In this review, the following top online meeting vendors are Google, Cisco, Microsoft, Logmein, TeamViewer, BlueJeans, Adobe, 247meeting, Poly, and Amazon. All these tools require a high-speed Internet connection.
Media sharing requires a fast Internet connection. Many citizens use social Media especially Internet-hungry tools like YouTube, Facebook, and Instagram.
The pandemic kept many young people inside. Millions of people play online games. A study conducted by Entertainment Software Association in 2015 found that more than 150 million Americans play video games. This number might have dramatically increased in 2020 due to the pandemic.
Gamers certainly need fast speed Internet, especially for streaming services like Twitch, YouTube and Facebook streaming. According to this study, 56% of the most frequent gamers play with others and 54% play in multiplayer mode at least weekly. More than half of the most frequent game players say that video games help them connect with friends, and about half of them say that video games enable them to spend time with family.
Families need Internet streaming services for entertainment such as Netflix, Amazon Prime Video, and Hulu. These services usually require around 40 Mbps speed.
From a business perspective, the faster Internet speed is associated with productivity. A research study published in Applied Economics Letters journal in 2020 concluded:
"The empirical results confirm the significant role of higher-speed broadband for better productivity performance of firms."
Many employees use software applications like Salesforce, Oracle, Apple, Insightly and many other CRM (Customer Relationship Management) software. These tools require fast and reliable Internet connections.
Many business and government organizations in the United States adopted Cloud Computing. The primary requirement for Cloud use is fast and unfailing Internet connections.
Apart from business and entertainment, the Internet is also critical for home security and the management of smart homes. IoT (Internet of Things) change our lives. IoT requires reliable and fast Internet to function properly.
Another emerging use case for fast speed Internet is Telemedicine using telecommunications technology. High-speed Internet connections create critical links between patients and health care professionals residing in remote locations.
Montana, known as The Treasure State and Big Sky Country, is an attractive state to tourists due to its natural beauty. Many visitors will need fast Internet speed to stay in touch with their families and business associates.
What is the viable solution?
The best solution to fast Internet is using "Fiber Optic" technology which can provide a speed up to 1000 Mbps (1Gpbs). This means that the state would need more fiber cables installed. Many government, business, and educational organizations started using optical fiber communications.
Fiber optic telecommunications require substantial investment.
There are many constraints in designing and implementing fiber networks.
Apart from technical considerations, service providers also need a permit from municipalities, transformation departments and utility organizations before installing them.
According to Fast Speed Internet, there are 37 Internet providers in Montana. The top three are Xfinity, AT&T, and CenturyLink.
In addition, GooglePlay has a mobile app for Montana Internet users. According to the GooglePlay site, Montana Internet Support runs a variety of network tests and diagnostics. It'll then identify problems with your network that could be reducing your available internet speed and give you basic instructions on how to resolve them.
The Internet has become a utility as important as electricity, water, and gas. We need it for business, education, health, entertainment and more. All our citizens need a fast and reliable Internet connection to survive and thrive in this economic climate.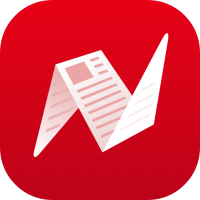 This is original content from NewsBreak's Creator Program. Join today to publish and share your own content.
Other technology-related articles on News Break
North Carolina is Getting a $1B Slice of the $430B Apple Pie
Massachusetts Lawmakers Request Firmer Rules About Controversial & Invasive AI Surveillance Technology